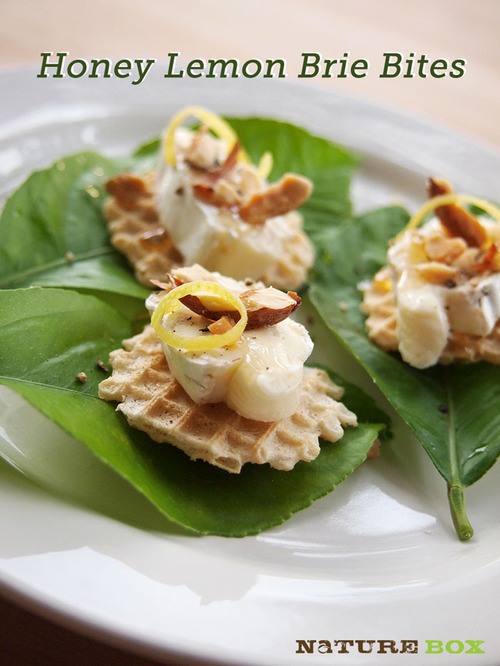 Makes: 12 bites
Prep time: 10 minutes
Ingredients:
4 ounces brie cheese, cut into 12 slices
3 tablespoons honey (preferably orange blossom)
1/4 cup roasted and salted almonds, crushed
1 tablespoon lemon zest
Freshly cracked black pepper
Directions:
1. On a plate, lay out the meringue waffles. Slice brie to fit and top each waffle with it.
2. Drizzle honey on each and sprinkle with crushed almonds and a strand of lemon zest. Arrange on lemon leaves, if using. Season with black pepper and enjoy!
Note: If you have a lemon tree, grab a couple of fresh leaves for pretty presentation!
Get more healthy ideas and delicious snacks by joining NatureBox. Enter coupon code NATURE for 25% off your first month subscription!
A devout student of flavor, Tsz documents her food adventures at Gastrophoria. In the rare moments she's not planning her next meal, she grows businesses through unique design solutions.