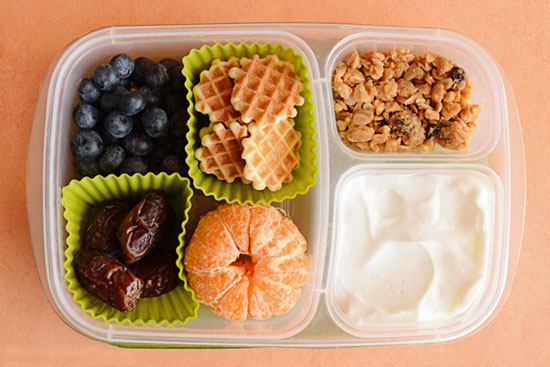 Why is it that $2 can buy a cheeseburger but not a head of lettuce?
One requires an animal to be raised and slaughtered, grain to be farmed and refined, milk to be extracted and processed into cheese, cucumbers to be picked and sliced, and more. The other needs only to be planted and picked.

In a word, scale. Companies like McDonald's and Burger King sell many orders of magnitude more cheeseburgers than a grocery store does bags of lettuce. Although most burger chains also sell other food, they're able to offer rock-bottom prices on their bread-and-butter product.

Of course, NatureBox is no McDonald's. But because healthy snacks are all we do — and because we supply hundreds of companies with healthy office snacks each month — we're able to offer them at prices that won't blow the budget.

Size Isn't Everything

Although it does help us keep our costs down, scale serves that function in any market. We've built affordability into our business model in four additional ways:

1. We use simple, natural ingredients.
Nothing in our office snacks is artificial. We don't pay chemists to cook up fake flavors, colors, or sweeteners. We don't need lawyers to defend us from claims that we used artificial dyes that can cause cancer or attention disorders.

Although we do use some ingredients with hard-to-say names, we source them all from real foods. You'll find thiamine mononitrate, for example, in many of our bread- and cracker-based office snacks. Although this B vitamin occurs naturally in nuts, legumes, and whole grains, it's often lost during processing. We simply add it back in before baking healthy office snacks like crackers and crisps.

2. We reward loyal customers.
Believe it or not, we save money by cutting costs for our customers. How is that possible? Because we know that improving customer retention by just 5 percent can boost profits by up to 95 percent. Rather than raising prices or nickel-and-diming people, our strategy is to keep our biggest fans coming back.

We do that in three ways. First, we offer a subscribe-and-save program: Customers who sign up for regular shipments of an office snack receive a 5 percent discount. Second, we encourage customers to become members. For $30 per year, members receive $60 in annual store credit and save as much as 40 percent on our healthy snacks. To sweeten the deal, we make the first month free. Finally, we credit customers for office snacks they don't like. Although we have to eat the cost, we know it's better than losing a loyal customer.

3. We offer bulk buying options.
Why are products cheaper at Sam's Club than at Walmart, despite the fact that they're owned by the same parent company? Although Sam's Club does recoup some of the money on memberships, the real reason is that it sells in bulk. Take Land O Lakes coffee creamer: Sam's sells a 192-count pack for $8.72, while Walmart sells a 48-count box of the same product for $4.48. Per unit, the Sam's product is less than half the price.

We leverage the same principle with our office snacks. Before the member discount, our nacho cheese almonds, for example, cost $10.99 for the 8-ounce bag or $74.99 for the 80-ounce bag. Do the math, and you'll see that the bulk option is about 15 percent less expensive per ounce. And because our healthy snacks are non-perishable, even small offices can take advantage of the savings. This was one thing I really liked before I started with NatureBox.

4. We adapt.
Our customers' tastes change. We get that, and we don't hold it against them. In fact, we use their purchasing patterns and feedback to constantly optimize our snack selection. By catering to the cravings of our customers, we keep costs low by operating only the product lines our customers ask for.

Our office snacks might not be as cheap as a fast-food burger, but they're a whole lot more nutritious. We use real ingredients, sell in bulk, and reward our members because we believe healthy office snacks should fit within any budget. And we're convinced that once our customers get a taste of that strategy, they'll be hooked.