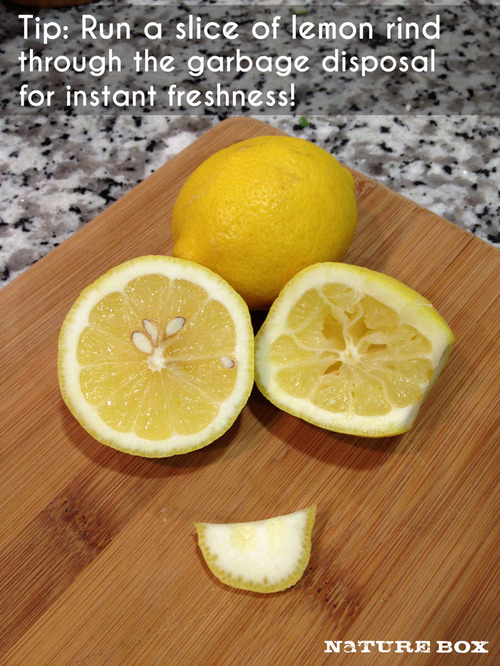 Need a way to banish that icky, stale-food smell of the garbage disposal? Simply run a chunk of lemon – or any citrus – rind through it for a fresh scent!
Plus, check out more reasons why we love lemons!
Get more healthy ideas and delicious snacks by joining NatureBox. Sign up today to get 50% off your first box!
Amanda really wants to help you cook delicious foods and sustain a healthier lifestyle. When she's not goofing around on Twitter she's probably noshing on the pile of NatureBox snacks at her desk.