Putting a fun fall spin on kids' lunches will bring a smile to everyone's face!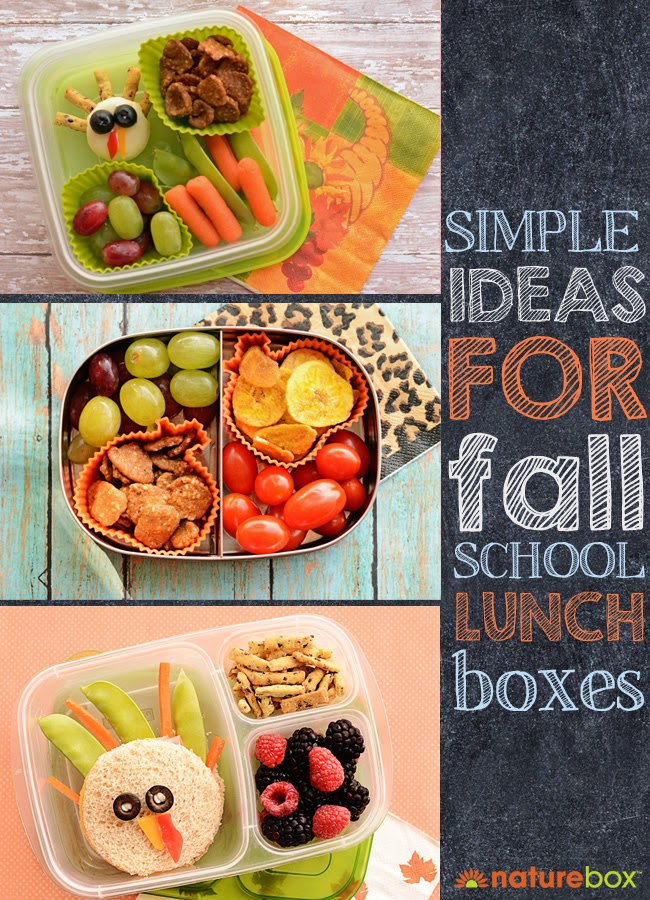 This is definitely my favorite time of year. My love for fall also spills over into my love for lunch box fun. I created the following three boxes for my youngest son…who LOVES a good themed lunch.
This turkey was simple to make. I used a round cheese with olives, more cheese, and the wax cheese wrap for his facial features…all of which are adhered with cream cheese. His feathers are NatureBox Harvest Rice Sticks. Also included are some fresh veggies, grapes, and NatureBox Honey Crunch Crisps.
I'm pretty sure the feathers are my fave on this Tom Turkey.