You don't need to be a restaurant chef to create those perfect grill marks on chicken breasts or filet mignons! All you need to remember is the "10 and 2" rule. Read on to learn how to mark your foods on the grill in three easy steps.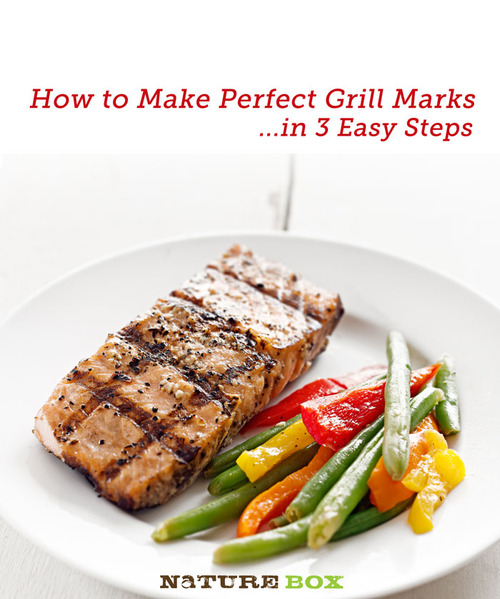 1. Place your food of choice (fish, chicken, a slab of eggplant, etc.) diagonally on a hot grill or grill pan. If you imagine the grill as a clock, the food would be angled at the 2:00 position. Like this:

2. After about half the cook time on that one side, usually about 2-3 minutes, twist food diagonally the other way, to the 10:00 position.

3. When that side is done cooking, flip the food over, starting once again at the 2:00 position. Wait half the cook time then twist to the 10:00 position.

Voila! Marvel at your handiwork, you grill master!
Get more healthy ideas and delicious snacks by joining NatureBox. Sign up today to get 50% off your first box!
Amanda really wants to help you cook delicious foods and sustain a healthier lifestyle. When she's not goofing around on Twitter she's probably noshing on the pile of NatureBox snacks at her desk.