I love creating themed lunches for my kids based on the season. Below, you'll find a simple holiday lunch I sent with my younger son to school. The box came home empty, so I know it was enjoyed!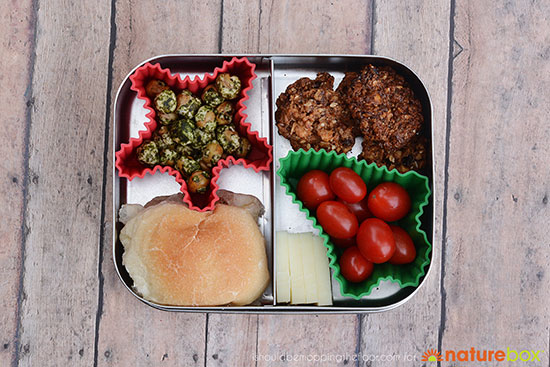 The main idea I stick with for my younger son is smaller portions/more variety. If I create this in his lunch boxes, I know he'll actually eat it all…every time! Above, I used some holiday silicone molds (found at the crafts store) to section off his stainless box. I added grape tomatoes into the green tree mold (to give it that fun red/green look) and then NatureBox Sea Peas into the red star (again with the holiday colors). I also wanted to include some flavors of the season with those NatureBox Apple Pie Oat Clusters (which he LOVES). And since it's the season of entertaining, we always seem to have dinner rolls and cheese tray remnants around. I made him a dinner roll sandwich and included some cheese slices, too!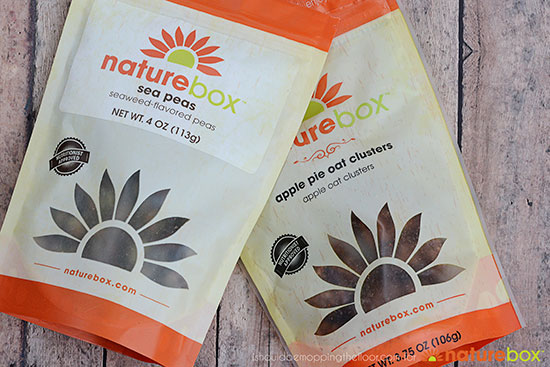 These two snacks were new to us…but the bags were devoured. Both were super yummy!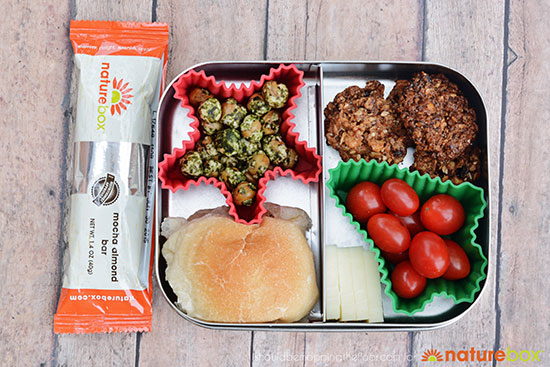 I also grabbed a NatureBox Mocha Almond Bar for his snack that day. Since they eat lunch at 10:45 in the morning, they're starvin'-marvin by the afternoon. He loves bar-type of snacks, so this was perfection.
What kinds of lunches do you like to pack for the holidays?
Get more healthy ideas and delicious snacks by joining NatureBox. Sign up today to kick off your membership with a free trial!
Kristi Dominguez is a former event planner and part-time graphic designer. She blogs at IShouldBeMoppingTheFloor.com where she tackles projects to turn her cookie-cutter home into something more exciting. A lot more exciting.