Packing lunch is hard enough to do for yourself, let alone for your little one. Here are some ideas on how you can pack the perfect kid-friendly lunch box!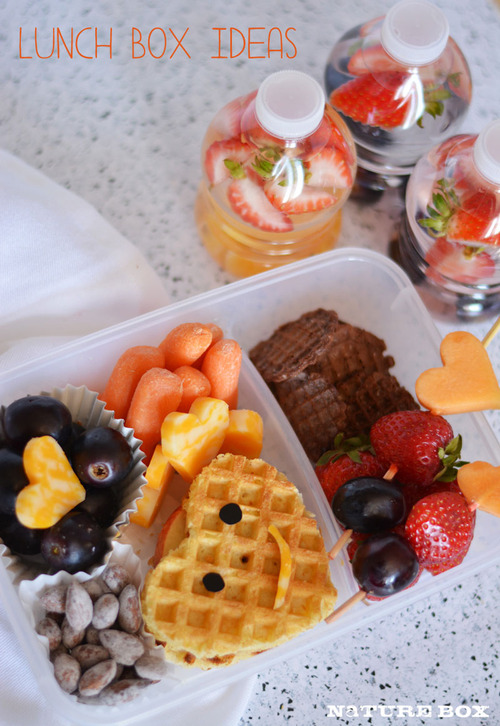 Be mindful of crunchiness: No one likes a soggy lunch. Be sure to separate crunchy items – like crackers and Cocoa Waffle Wafers – from liquids and spreads like ranch dressing, hummus and nut butter.
Make it a balanced meal: Ideally, the lunch will have a good balance of wholesome foods your kid loves like nuts, whole grains and raw vegetables and fruit. It's even better if you make the sure the veggies and fruit are bite-sized so they're easy to eat!
Remember that presentation matters: Whether at home or on-the-go, everyone appreciates a nicely plated dish. You can also try using sectioned, sturdy plastic containers and packing them in insulated lunch bags to easily keep foods separated and fresh.
Need some lunch box ideas? Try these easy-to-pack recipes:
Still hungry? Check out our other helpful How-To's!
Get more healthy ideas and delicious snacks by joining NatureBox. Sign up today to get 50% off your first box!
Amanda really wants to help you cook delicious foods and sustain a healthier lifestyle. When she's not goofing around on Twitter she's probably noshing on the pile of NatureBox snacks at her desk.
Angie shares yummy food, easy DIY crafts, adventures of motherhood, and everything in between on her blog Little Inspiration. Check out more of her healthy and fun recipes here.