These lunch box ideas are perfection for kids who aren't so fond of sandwiches! And even for those who are…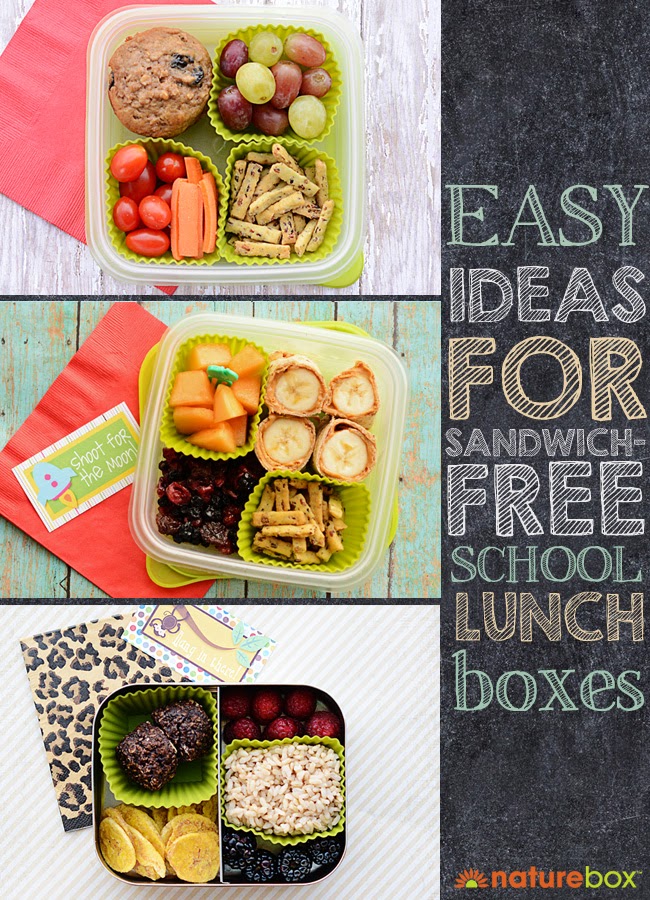 My youngest will not eat a sandwich. Like…not even a little. And traditionally, a sandwich is a lunchbox staple. When he started school a few years ago, I had to get a bit creative. Here's a few of my favorite non-sandwich lunchbox ideas.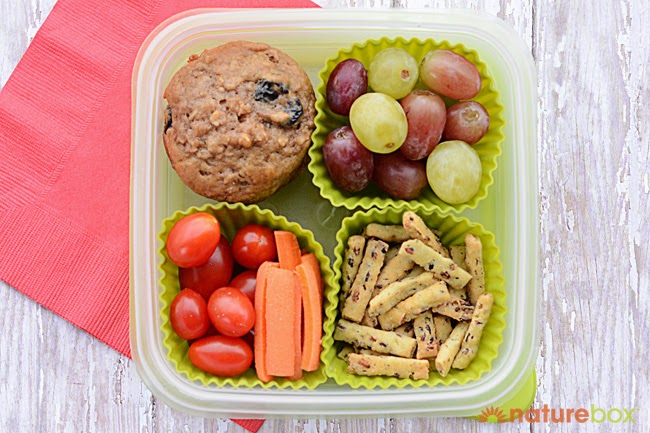 One of the ideas I use on a weekly basis? Muffins kept in the freezer…they're perfection. I pull one out in the morning to pop in a lunchbox and it's thawed by lunchtime. These muffins were made with NatureBox Dried Cherries. Also included in this lunch are NatureBox Harvest Rice Sticks, tomatoes, carrots, and grapes.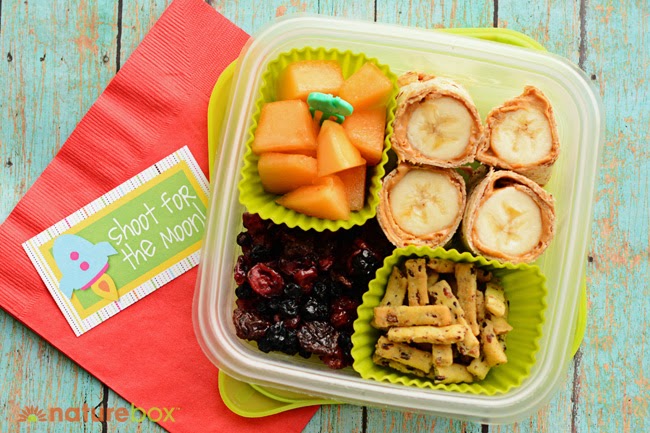 This is a fun lunch that my little guy always eats up. PB& banana roll-ups easy and delicious. Also included in this lunchbox are NatureBox Harvest Rice Sticks, NatureBox Cherry Berry Bonanza, and cantaloupe.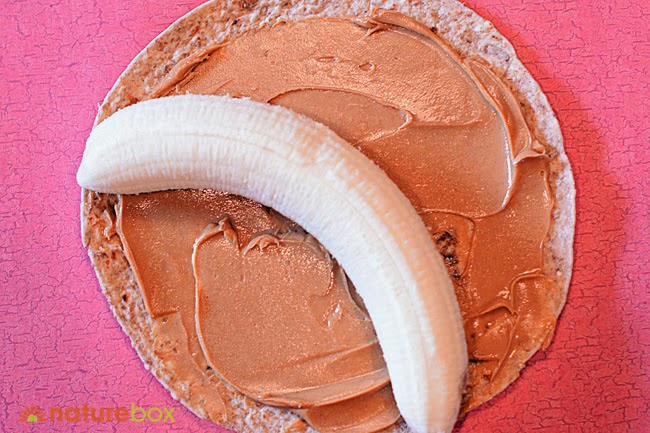 To make a PB & banana roll-up, simple spread peanut butter on a tortilla and roll a banana inside. Slice and serve.