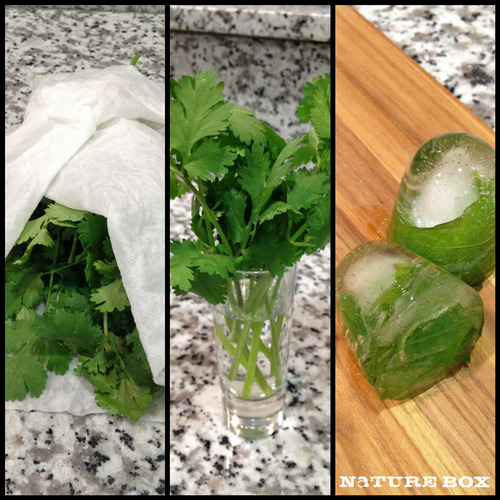 I've found that one of the toughest things to deal with in the kitchen is food storage, especially with regards to extra ingredients. More often than not, my enthusiasm gets the best of me and I end up buying more than I need. And it's usually fresh herbs.
Eventually, I figured out a smart and easy storage routine. Below are some tips and shortcuts to lengthen, even double, the shelf life of your fresh herbs so you can keep them for up to a week — or longer: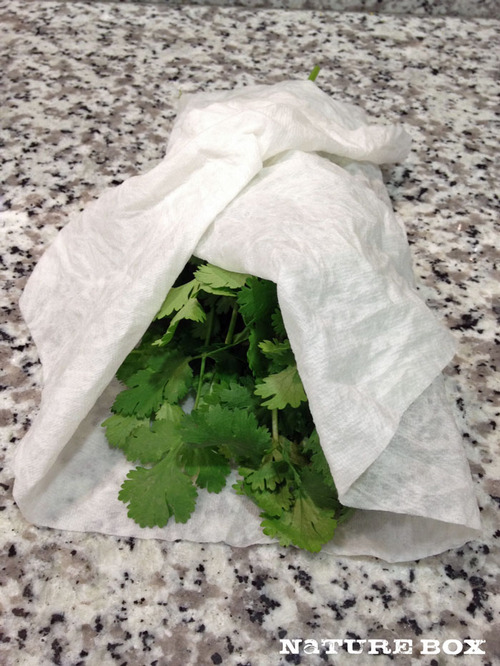 1. The easiest method: wrap herbs in damp paper towels. Loosely wrap the fresh herbs in damp paper towels (or regular kitchen towels if you prefer), seal in an airtight container or plastic bag, and store in the crisper drawer of your fridge. This works for any fresh herb but in particular, for woody herbs like thyme, rosemary, oregano and sage.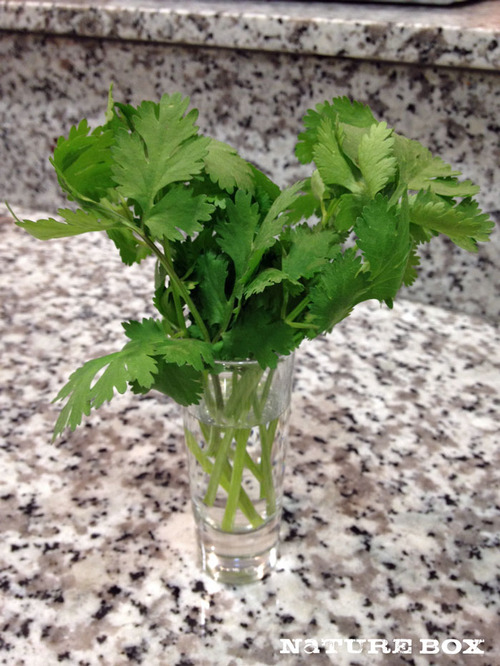 2. The pretty method: add herbs to water as you would do with flowers. This applies to fresh herbs with stems. Simply place the stems into a shot glass or mason jar (depending on the quantity), cover the top loosely with a plastic bag and store in the fridge. Be sure change the water and snip the ends every couple of days. And be sure not to submerge the leaves in water or else they'll become slimy. This works best on softer, green-stemmed herbs like basil, mint, parsley, cilantro, etc.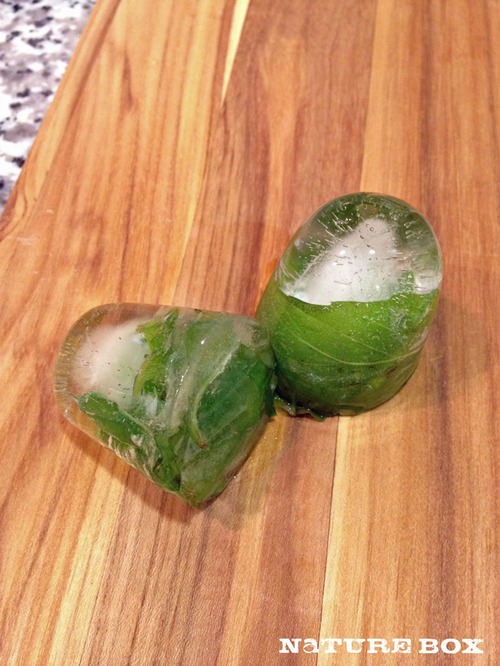 3. The long-term method: freeze them in ice cubes. If you really want to lengthen the life of those herbs, you can add the leaves (torn, chopped or whole) to ice cube trays, fill them with water and store in the freezer until the moment you need them. Of course, this works best with hot dishes like soup, stews and stir-fries. This method should preserve the herbs for several weeks, if not a few months.
Need a few extra tips?
It's safe to say that almost all herbs will keep best in the refrigerator. But some thrive at room temperature — in particular, basil and mint. You can store these near your windowsill or at the kitchen table for a more rustic look.
Get more healthy ideas and delicious snacks by joining NatureBox. Sign up today to get 50% off your first box!
Amanda really wants to help you cook delicious foods and sustain a healthier lifestyle. When she's not goofing around on Twitter she's probably noshing on the pile of NatureBox snacks at her desk.