I have a love-hate relationship with ginger.
I love the fresh zingy bite it adds to dishes and even to fresh juice. But what's frustrating is each root is sizable yet the quantity of ginger you normally use in a given recipe is small. The challenge then is utilizing all of the ginger before it goes bad. So how do you store this vegetable?
There are a number of ways to store it but the best way to ensure long-lasting ginger is to store it in a zipper bag and keep it in the crisper drawer of your fridge for. Just be sure to press out the air as you seal the bag and this should keep for several weeks!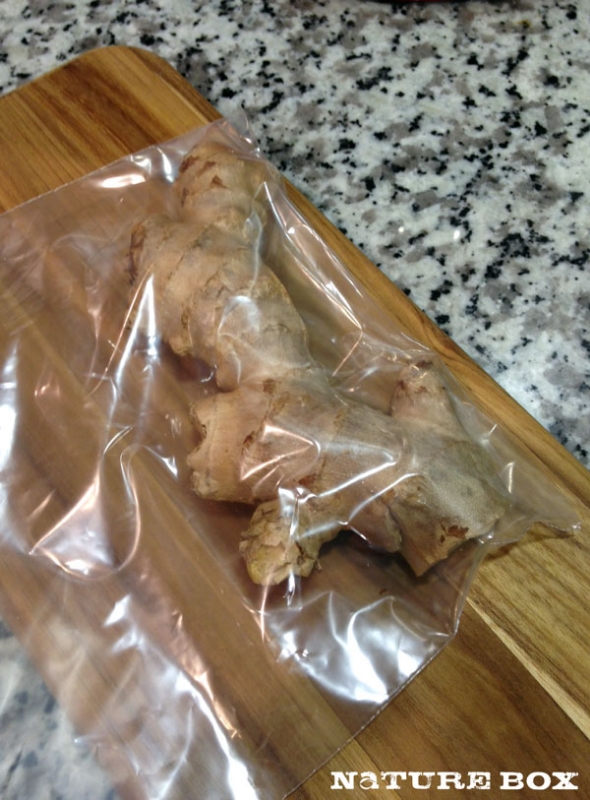 If you don't have a zipper bag handy, there are a couple other techniques you can consider. They include:
Wrap it in paper towel and place it into a paper bag. Then store this in the crisper drawer of your fridge. It should keep for a few weeks.
Wrap it in plastic wrap and store in the freezer. This is especially helpful if you know you won't be able to use the ginger for awhile. In this method, it should last up to three months.
How do you normally store ginger? Let us know in the comments below!
Got inspired to get cooking? Try our recipes that use ginger!
Get more healthy ideas and delicious snacks by joining NatureBox. Sign up today to get 50% off your first box!