Drumroll please…
Meet our inaugural Chef Partner – Sandra Wu. With degrees in both Journalism and Culinary Arts, Sandra is an accomplished recipe developer, food writer and editor. This mother of two boasts brands like Momofuku and Milk Bar as past collaborators, and has written recipes and articles for some of the country's biggest publications (Cook's Illustrated ring a bell?). She's come a long way in her impressive career, from the days of catering student events out of her cramped college apartment to cooking in the prestigious Williams-Sonoma test kitchen. Nowadays she cooks up recipes and writing from her home in the Bay Area.
During the initial brainstorming session with Kathryn, our VP of Sourcing and Innovation, Sandra was inspired to create the Trail Mix Cookie. "I wanted to make a crunchy, bite-sized treat with many of the delicious elements you'd find in granola and trail mix," she says, "but in the more easily totable form of a petite oatmeal cookie." Kathryn was sold. The two began swapping baking tips and discussing new flavors that would make this snack special.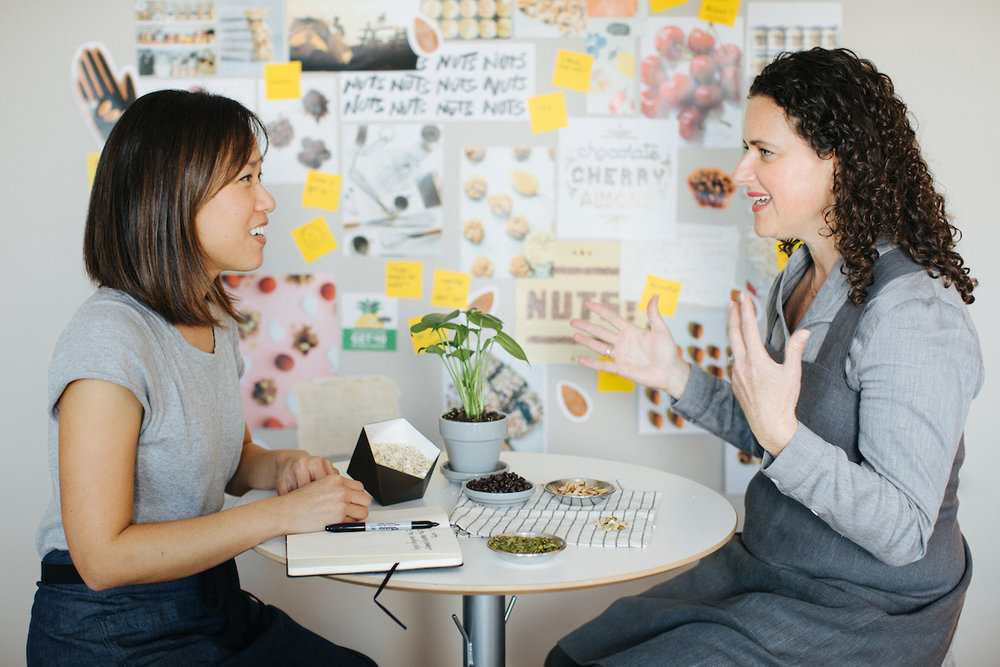 When it came to the recipe, Sandra and Kathryn wanted to get creative. "The combination of ingredients is different from what you'd find in most small, crunchy, store-bought oatmeal cookies," she explains, "which typically aren't as chock-full of stuff." Just like us, Sandra is passionate about finding just the right marriage of flavors (or "stuff") to create a new, delectable treat. "It's great to work with a like-minded foodie," Kathryn comments, "she really takes the ingredients to heart."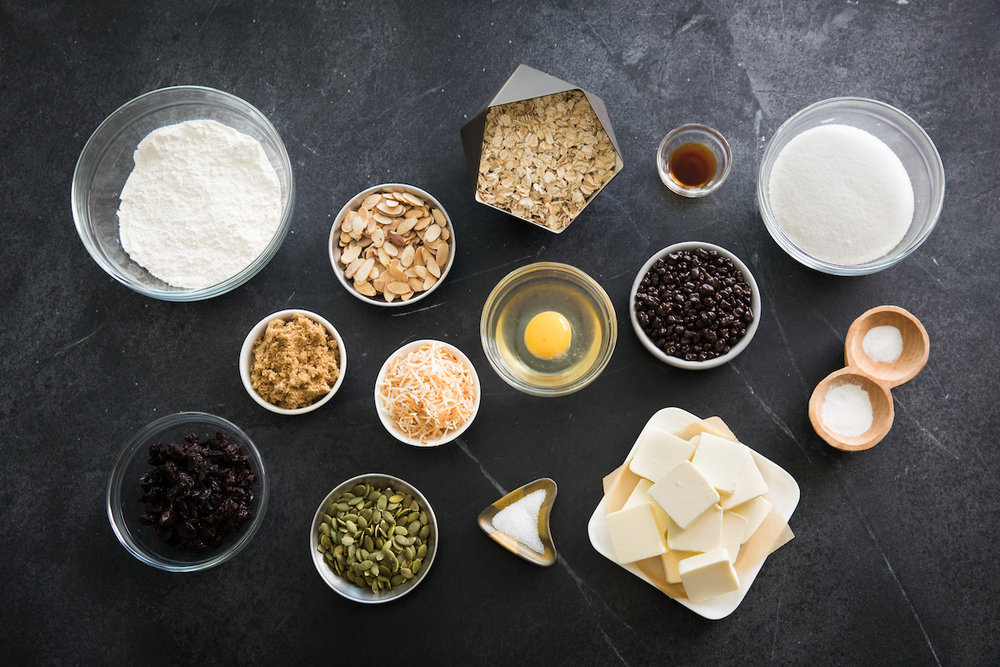 They settled on coconut, almonds, pepitas, cherries and cocoa nibs for a new take on trail mix. Never one to shy from unexpected flavors, she swapped typical raisins for sweet-tart Montmorency cherries, and used chocolate-covered cocoa nibs – the bittersweet, crunchy cousin of traditional chocolate chips. Pepitas, which are a Spanish variety of pumpkin seeds, add texture and nutrition. "Pumpkin is actually a superfood," Kathryn points out, "the pepitas are a great dose of plant protein."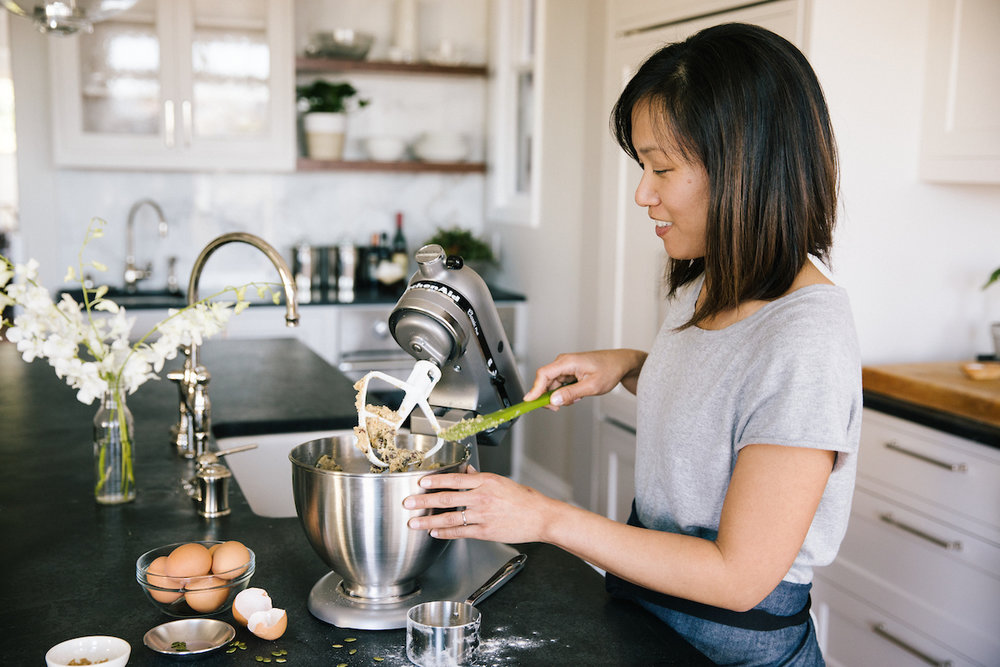 The outcome? A baked goodie bursting with flavor and texture. Sweet and tart. Crunchy and chewy. Hearty and delicious. We asked Sandra where she envisioned people enjoying this scrumptious snack. "On a road trip, for dessert, or anytime, really," she eventually concludes, "Because, honestly, what time isn't a good time for cookies?"
We couldn't agree more, Sandra.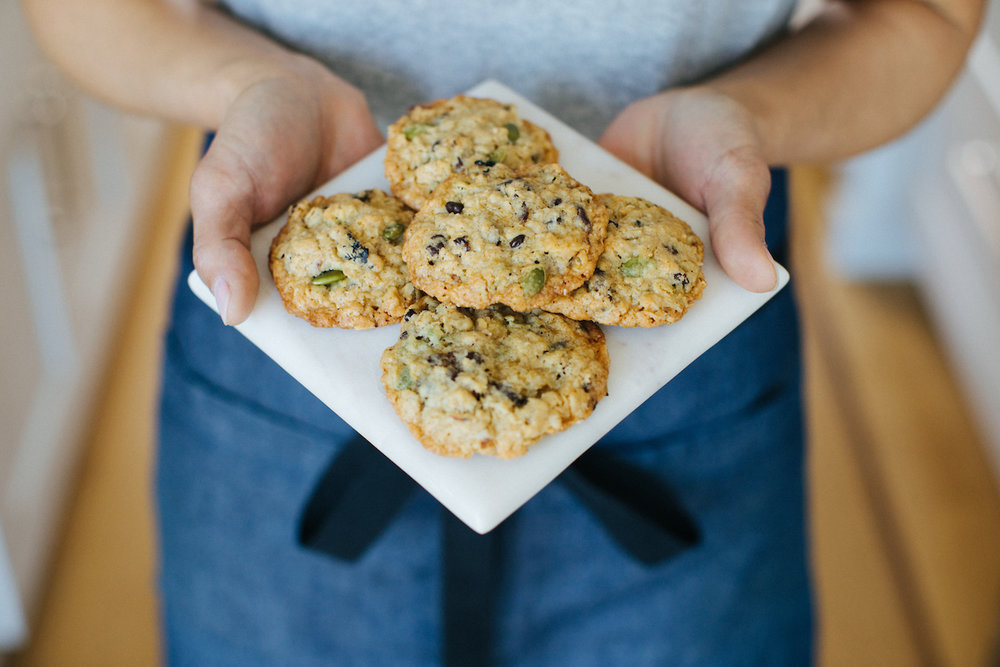 Intrigued by Chef Sandra's Trail Mix Cookies? Keep an eye on our website and you may see them in our snack catalog soon! For the latest news on our Chef Partners and their creations, be sure to check back soon and follow along with @NatureBox on Instagram!
#SnackLikeAChef