from the Naturebox editors
Announcing the first ever NatureBox Virtual Golden Leaf Hunt- stay tuned to our Facebook page and Twitter to hear when we hide the leaf each day!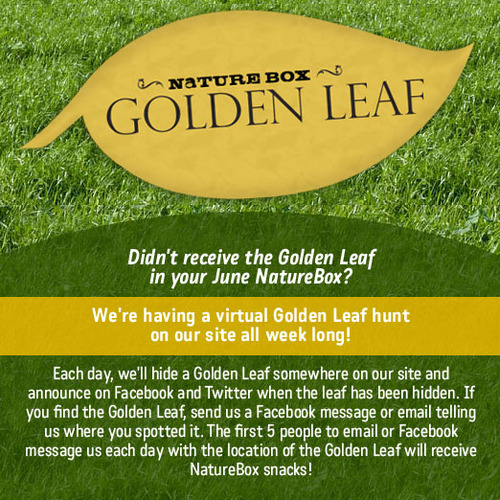 Just be sure not to ruin the hunt for other people- don't share the location if you find it! Facebook message or email us ([email protected]) when you find it.
Get more healthy ideas and delicious snacks by joining NatureBox. Enter coupon code NATURE for 25% off your first month subscription!