… Go Meatless!
by NatureBox Health Contributor, Lana House, Pilates Instructor
Yesterday was Earth Day and in case you missed it or weren't sure how to celebrate, we'd like to introduce you to the idea of "Meatless Monday" which is a great way to show your love for the environment today or every week! Our health contributor Lana House shares her experience with making Mondays meatless in the House Household (and we should add that Lana and her husband have recently welcomed their first child into their family. Congratulations House Family!)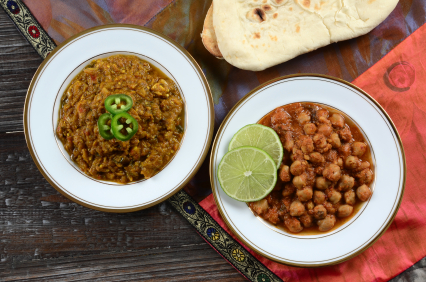 _______________________________________________________
Meatless Monday has become something of a growing trend since 2003, thanks to celebrities such as Paul McCartney, who have been spearheading the movement for years. Environmentalists and health enthusiasts have been joining the cause to help better our health and the health of the planet. By simply skipping one day of meat a week you will reduce fossil fuel consumption, water usage, mitigate greenhouse gas emissions and reduce the risk of mortality, just to mention some of the benefits. Check out more facts on how it will impact the planet here.
A little over a year ago, my husband and I began doing Meatless Mondays. It was something we had talked about in the past and we finally jumped on board. It is not difficult to do. Pick one day a week and make it a meatless day. We do Mondays because it is easy to remember, easy to stay consistent, and I have the time Sunday to plan the meal to be meatless. However, sometimes things come up, like a meal out with friends, so we turn it into what my husband calls "Turkeyless Tuesdays" on those weeks. Just pick a day and commit!
There are so many great ways to get protein without meat. My favorite way is to make something with beans. Often I am able to buy fresh vegan soups, Indian, Greek, or Korean pre-made dinners at our local Farmer's Market which makes it incredibly easy to eat meatless without any extra work. However, if I do cook, often I will just substitute beans or tofu for the recipe: Bean, rice, veggie fajitas are easy, as are tofu veggie stir-fry, bean-based chili or stews and beautiful veggie filled salads. Get creative and change it up each week!
Try it out! Your body and just as importantly, the planet, will thank you!
_______________________________________________________
Thanks Lana for sharing your experience with Meatless Mondays and congratulations again on the newest addition to your family!
Get more healthy ideas and delicious snacks by joining NatureBox. Enter coupon code NATURE for 25% off your first month subscription!
Lana House is the studio owner of House Pilates in Pacific Palisades. She has dedicated the past decade to pursuing her passion in fitness and wellness learning all she can about nutrition and exercise and leading a healthy, balanced life. She shares her knowledge through her work and the writing of her blog, House of Health.