This delicious Fresh Pineapple & Banana Smoothie is perfect as the temperatures start to rise. It's delicious for breakfast or as a snack.

We love smoothies in our home. My kids enjoy them for breakfast more than once a week. We use Greek yogurt to make ours…we freeze it first in ice cube trays so the yogurt is ready to go on those busy weekday mornings.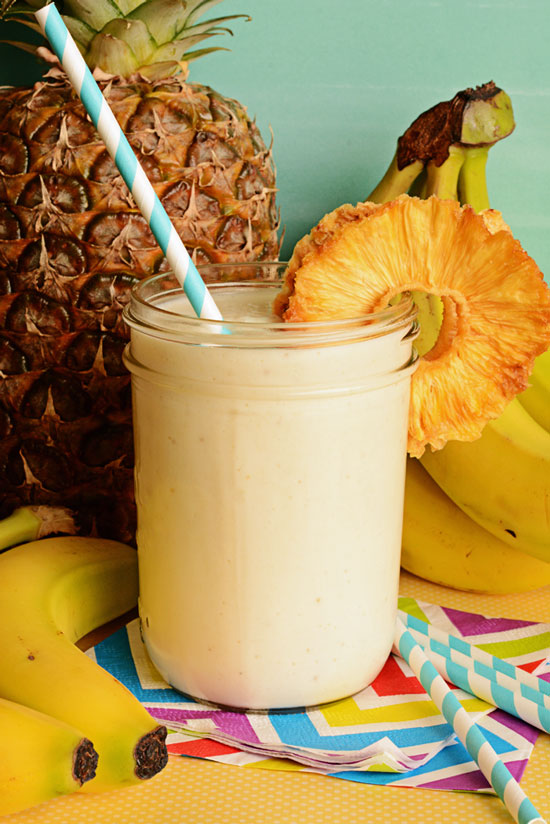 Serves: 2
Ingredients:
1 1/2 cups vanilla Greek yogurt (can freeze ahead in ice cube trays to make your smoothie nice and cold)
1 cup coconut or almond milk
1/2 cup chopped fresh pineapple
1 banana, chopped
NatureBox Big Island Pineapple (for garnish)
Directions:
1. Combine all items in a blender until smooth. Add ice if you like (we use the frozen yogurt cubes in place of the ice).
2. Garnish with Big Island Pineapple.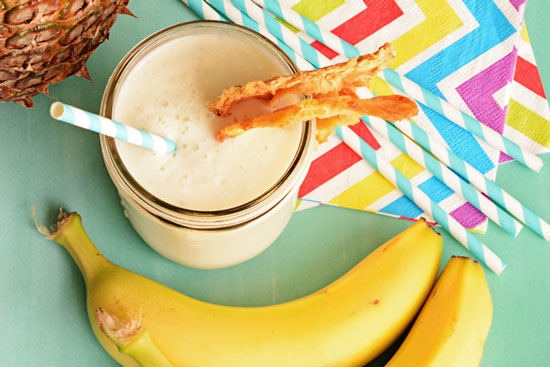 These are delicious and filling…and my kids go crazy for them!
Looking for more delicious and fun ideas for the kids? Check out our lunch box ideas!
Get more healthy ideas and delicious snacks by joining NatureBox. Sign up today to kick off your membership with a free trial!
Kristi Dominguez is a former event planner and part-time graphic designer. She blogs at IShouldBeMoppingTheFloor.com where she tackles projects to turn her cookie-cutter home into something more exciting. A lot more exciting.