These kid-friendly parfaits are perfect for an easy breakfast any day of the week.
I love a good breakfast that my kiddos can make themselves. I like to keep cut-up fruit, yogurt, and granola on hand so they can help themselves in the morning. It's one thing that makes life a bit simpler during the summertime.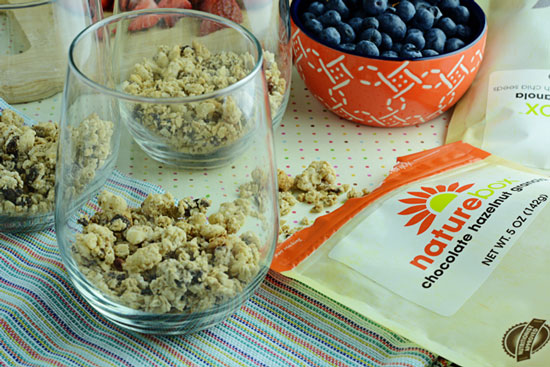 My kids prefer to add granola in first. They sometimes use more than one variety in their parfaits. We love NatureBox's Chocolate Hazelnut Granola as well as the Chocolate Chia Granola. We're chocolate people.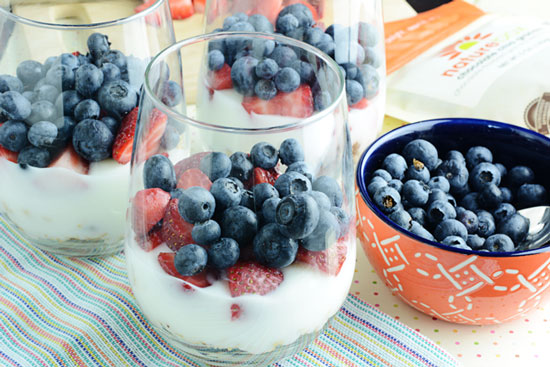 Then comes a spoonful of vanilla or plain yogurt and then fruit. We like berries in our house…they really compliment the granola. Top with more yogurt and then more granola. Very easy and can be changed to suit any taste.
Here's to easy mornings and full bellies…ready to start the day!
Looking for more delicious and fun kid-friendly inspirations? Check out our lunch box ideas!
Get more healthy ideas and delicious snacks by joining NatureBox. Sign up today and get your first box on us!
Kristi Dominguez is a former event planner and part-time graphic designer. She blogs at IShouldBeMoppingTheFloor.com where she tackles projects to turn her cookie-cutter home into something more exciting. A lot more exciting.