Why not whip up a kale salad packed with fresh avocado, quinoa, pomegranate seeds, pecans and crumbly goat cheese along with a wonderfully tart Meyer lemon vinaigrette? It's the perfect dish for a light but substantial lunch or dinner. You can even add your favorite kind of protein like grilled chicken breast!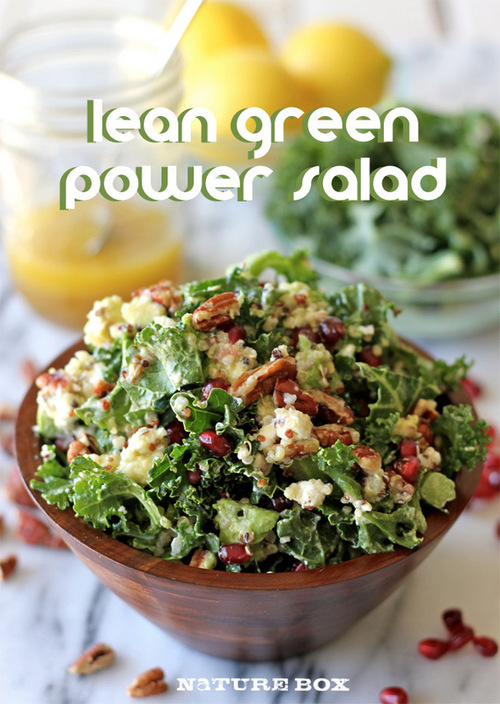 Serves: 4
Ingredients:
4 cups chopped kale
1 avocado, diced
1/2 cup cooked quinoa
1/2 cup pomegranate seeds
1/2 cup chopped pecans
1/4 cup crumbled goat cheese
For the Meyer lemon vinaigrette:
1/4 cup olive oil
1/4 cup apple cider vinegar
Zest of 1 Meyer lemon
3 tablespoons freshly squeezed Meyer lemon juice
1 tablespoon agave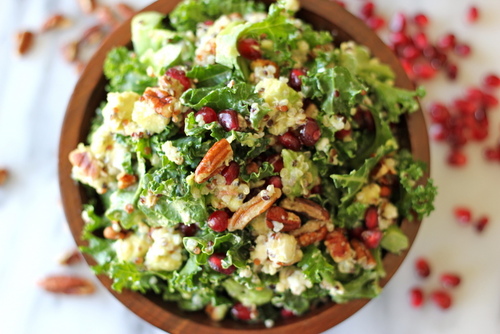 Directions:
1. To make the vinaigrette, whisk together olive oil, apple cider vinegar, Meyer lemon zest and juice, and agave in a small bowl; set aside.
2. To assemble the salad, place kale in a large bowl; top with avocado, quinoa, pomegranate seeds, pecans and goat cheese. Pour the dressing on top of the salad and gently toss to combine. Serve immediately.
Pics or it didn't happen! When you whip up this recipe, post it on Instagram or Facebook with the hashtag #natureboxrecipe so we can like and reshare it!
Get more healthy ideas and delicious snacks by joining NatureBox. Sign up today to get 50% off your first box!