We love turning snacks into different snacks! Here, we used NatureBox Lemon Tea Biscuits to create an effortless trifle. Make it for snack time or for dessert!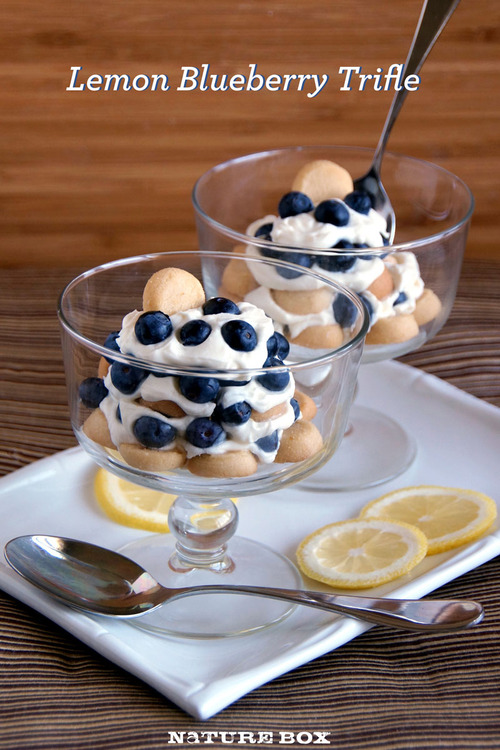 Makes: 2 trifles
Prep time: 10 minutes
Ingredients:
8 ounces mascarpone cheese
1 cup light whipped cream
2 tablespoons sugar
1 tablespoon lemon juice
1/2 teaspoon lemon zest
1 cup blueberries
1/2 cup NatureBox Lemon Tea Biscuits
Directions:
1. Whip together the mascarpone cheese, light whipped cream, sugar, lemon juice and zest.
2. Layer blueberries, lemon cream, and Lemon Tea Biscuits in a dessert glass. Serve chilled.
Got a sweet tooth? Try these other no-bake treats!
Get more healthy ideas and delicious snacks by joining NatureBox. Sign up today to get 50% off your first box!
Kristianne is the founder of My San Francisco Kitchen, where she shares everyday recipes that focus on cooking/baking from scratch.