Game day treats don't have to be greasy, fried or overly fatty! We freshened up good ol' fashioned bean dip with earthy rosemary and fresh lemon. Serve them with our Chia Seed Crackers or your favorite kind of dippin' stick!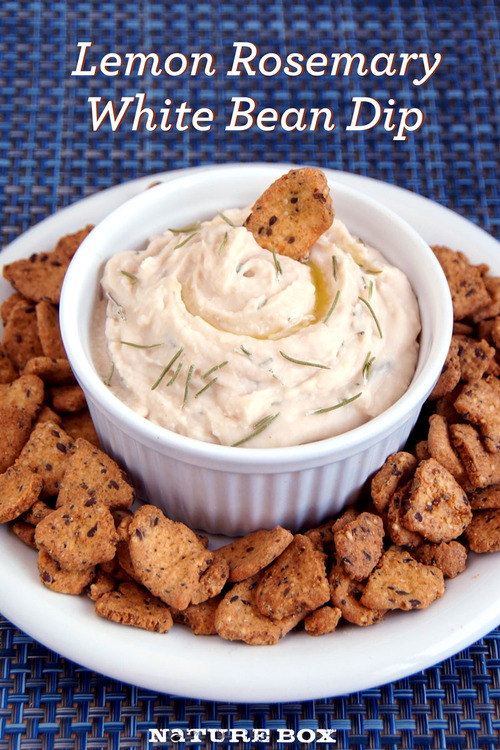 Makes: 1-1/2 cups
Prep time: 8 minutes
Ingredients:
One 15 ounce can cannellini beans (white kidney beans)
1 clove garlic, chopped
1 teaspoon lemon juice
1 tablespoon olive oil
1 tablespoon freshly chopped rosemary
Directions:
1. Rinse the cannellini beans in a strainer with cold water.
2. Add the beans, garlic, lemon juice, olive oil and rosemary to a food processor or blender with flat blade attachment and pulse until creamy, about 2-3 minutes.
3. Top with fresh rosemary and olive oil if desired. Serve with NatureBox Chia Seed Crackers.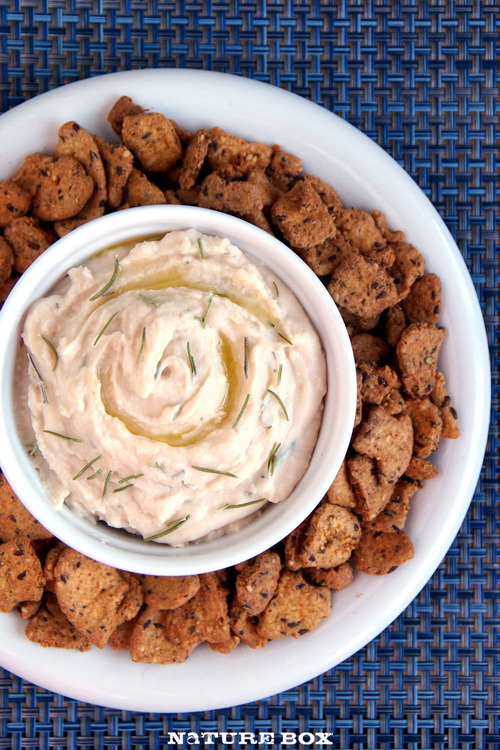 Looking for more dips for those Chia Seed Crackers? We have at least 25 more wholesome dip recipes!
Get more healthy ideas and delicious snacks by joining NatureBox. Sign up today to get 50% off your first box!
Kristianne is the founder of My San Francisco Kitchen, where she shares everyday recipes that focus on cooking/baking from scratch.