In honor of National Blueberry Cheesecake Day, we're bringing you a Lightened-Up Blueberry Cheesecake Shake. Pro-tip: Best when paired with NatureBox Mocha Almond Bars and Pineapple Coconut Bars.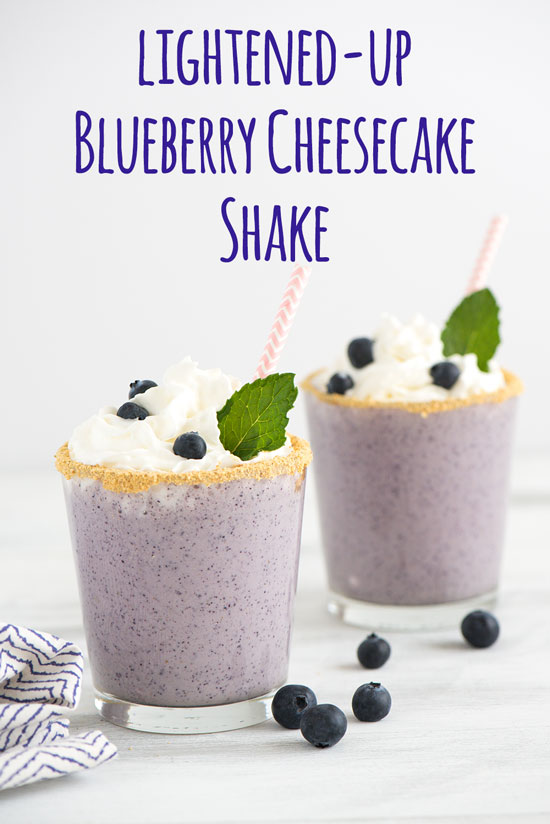 Serves: 2
Prep Time: 10 minutes
Ingredients:
2 tablespoons graham cracker crumbs
2 teaspoons honey
1 cup blueberries, plus additional for garnish (optional)
1 cup ice
1/2 cup Greek yogurt
1/4 cup almond milk
1/4 cup vanilla-flavored protein powder
1 teaspoon vanilla extract
Whipped cream, for garnish (optional)
Mint sprigs, for garnish (optional)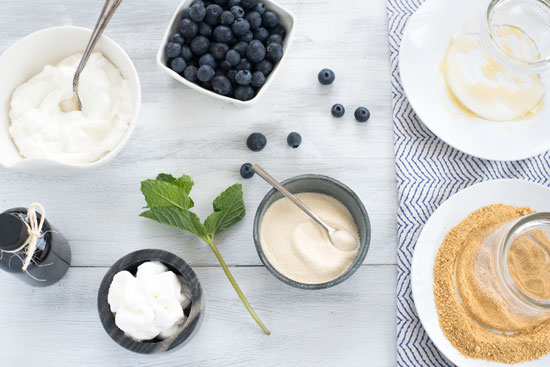 Directions:
1. Place graham cracker crumbs and honey on separate small plates. Invert 2 glasses into honey; slide around until rims are lightly coated in honey. Twist glass rims into graham cracker crumbs until coated.
2. In blender, combine blueberries, ice, yogurt, almond milk, protein powder and vanilla; blend until well combined. Divide between prepared glasses and garnish with whipped cream, mint and additional blueberries, if desired.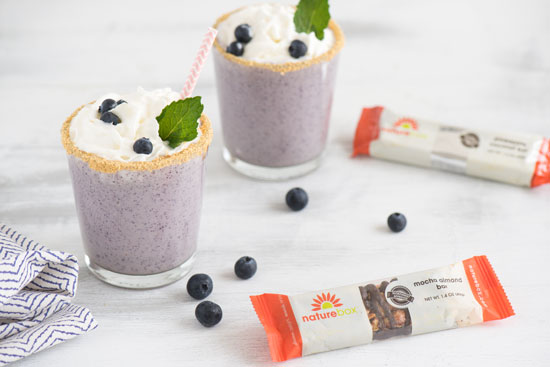 In a time crunch? Check out our 3-step recipes!
Get more healthy ideas and delicious snacks by joining NatureBox. Sign up today to kick off your membership with a free trial!
Lori Yates is a Detroit-area food writer and recipe developer. She is the author of Foxes Love Lemons, where she posts special yet simple original recipes, tips from her culinary school adventures and restaurant reviews. Her mission is to encourage people to enjoy the act of cooking at home. You can follow her on Facebook and Twitter @foxeslovelemons.