Super Bowl Sunday is less than a week away! Do you have your game day menu in mind? Whether it's finalized or not, add the ingredients for this lightened-up dip to your grocery list. Mix it all up to have a cheesy, yummy dip that's ready to eat in 15 minutes (or less if you work quickly)!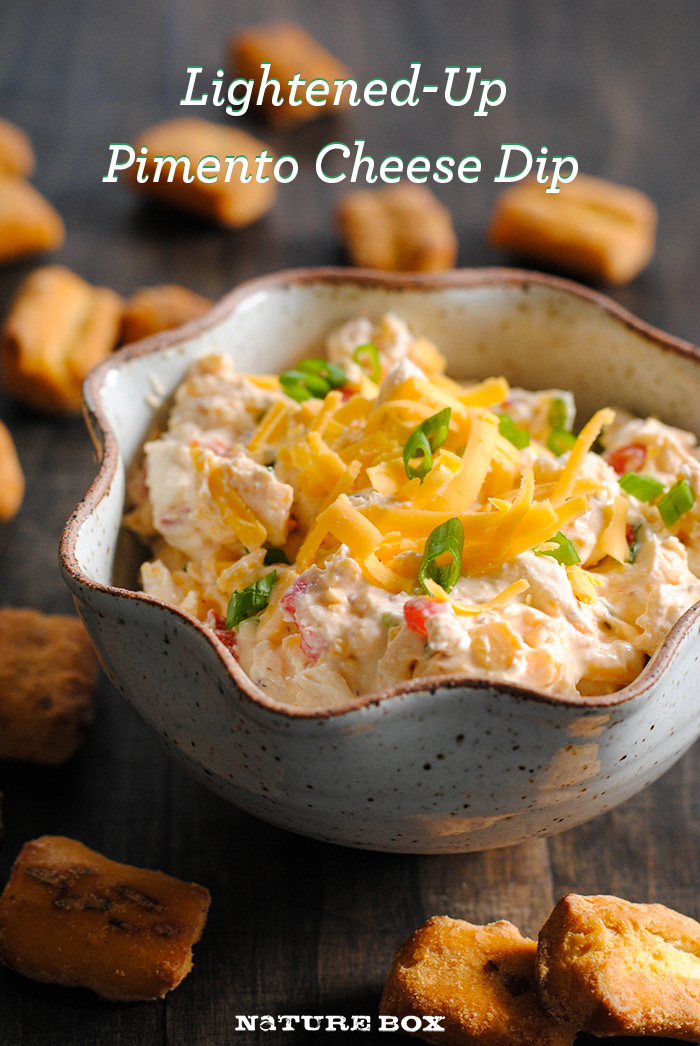 Makes: about 2-1/2 cups
Prep time: 10 minutes
Ingredients:
4 green onions, thinly sliced
8 ounces extra sharp Cheddar cheese, shredded
8 ounces light cream cheese, softened
5 ounces nonfat Greek yogurt
1/4 cup diced pimientos
2 tablespoons country Dijon mustard
2 teaspoons sriracha or other hot sauce
NatureBox Sourdough Cheddar Pretzels, for serving
Directions:
1. In medium bowl, stir together all ingredients. Refrigerate at least 2 hours. Serve with Sourdough Cheddar Pretzels.
Need more? Check out our other party food recipes!
Pics or it didn't happen! When you whip up this recipe, post it on Instagram or Facebook with the hashtag #natureboxrecipe so we can like and reshare it!
Get more healthy ideas and delicious snacks by joining NatureBox. Sign up today to get 50% off your first box!