by Angie Ramirez for NatureBox
My family and I are big fans of ice cream sandwiches but they are not all healthy or gluten-free. Remember our no-bake healthy energy pops? Well these ice cream sandwiches are  made with a healthy and yummy no-bake cookie filled with nuts, peanut butter, a little chocolate-hazelnut spread, honey, flax seed and oats.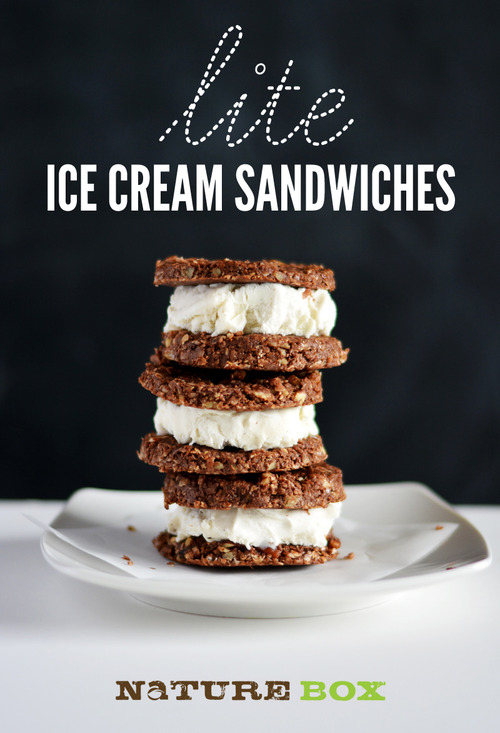 Ingredients:
Directions:
1. Instead of forming balls to make the "no-bake pops" press them into a cookie sheet and cut out circles with a cookie cutter.
2. Freeze the cookies until firm, about 10 minutes.
3. Add a scoop of ice cream onto two cookies and freeze until ready to serve.
Get more healthy ideas and delicious snacks by joining NatureBox. Enter coupon code NATURE for 25% off your first month subscription!
Angie shares yummy food, easy DIY crafts, adventures of motherhood, and everything in between on her blog, Little Inspiration. Check out more of herhealthy and fun recipes here.