Packing lunches for grown ups can also be a challenge. Here's a favorite of ours below that always looks just as tempting at lunch time as eating out does.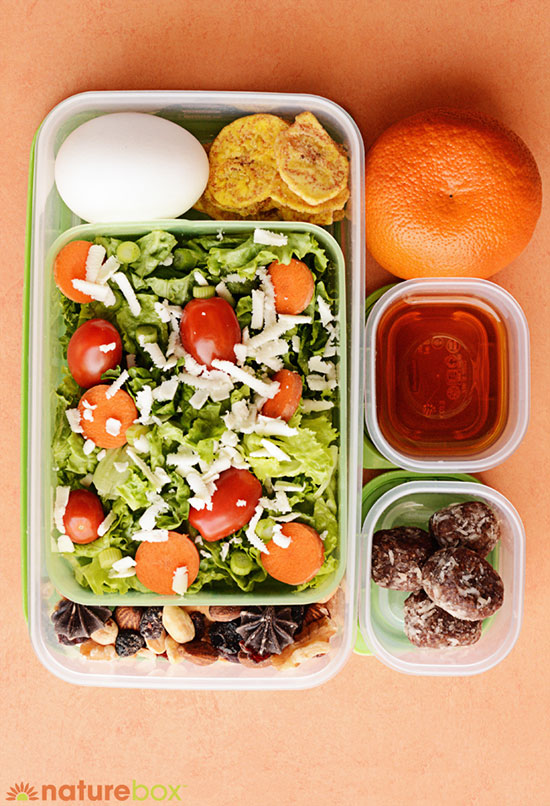 Often, I pack a lunch for my husband, as well as my kids. He's been working hard at eating better this year…this lunch box is a great way to keep him on track.
I like to make his lunches quite plentiful…sometimes he goes so long before he can sit down and eat. He's really hungry by the time he can open his lunch. This lunch has a salad (one of the smaller containers has an oil/vinegar dressing in it), a hard-boiled egg (he often crumbles it over the salad), NatureBox's South Pacific Plantains, NatureBox's Antioxidant Boost, a mandarin orange, and NatureBox's Coconut Date Energy Bites (for a nice boost to get through the afternoon!).
Do you like to take your lunch to work?
Get more healthy ideas and delicious snacks by joining NatureBox. Sign up today to kick off your membership with a free trial!
Kristi Dominguez is a former event planner and part-time graphic designer. She blogs at IShouldBeMoppingTheFloor.com where she tackles projects to turn her cookie-cutter home into something more exciting. A lot more exciting.