Our Mexicana Mango and slices of fresh ginger are infused in hot water with a touch of sugar. The resulting simple syrup is used to flavor and sweeten tea. Enjoy with lots of ice cubes!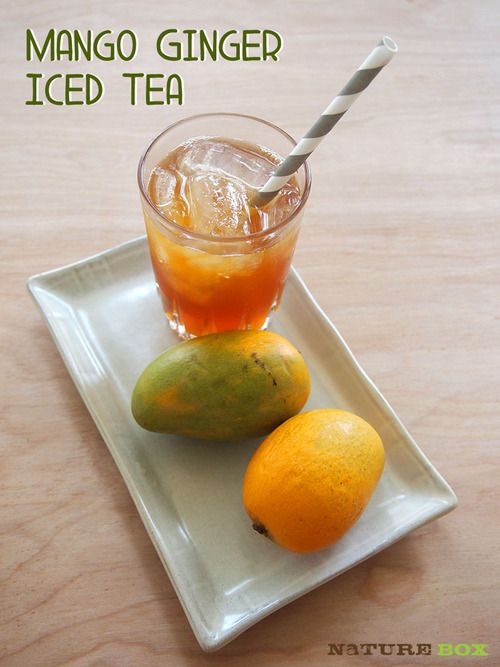 Serves: 4
Prep time: 15 minutes
Cook time: 5 minutes
Ingredients:
Directions:
1. In a small saucepan, combine water, mangos, ginger and sugar over medium heat and let simmer for 5 minutes.
2. Turn off the heat and add the tea bags. Let steep for 5 minutes.
3. Let the mixture cool and strain the tea. Serve in a tall glass with ice and enjoy on a hot summer day!
Still thirsty? Try our other refreshing drink recipes!
Get more healthy ideas and delicious snacks by joining NatureBox. Enter coupon code NATURE for 25% off your first month subscription!
A devout student of flavor, Tsz documents her food adventures at Gastrophoria. In the rare moments she's not planning her next meal, she grows businesses through unique design solutions.