Keep your guests coming back for more at your next dinner party with this quick and easy sweet treat. Whether you're looking for a last minute recipe or planning out an elaborate meal, your guests will love this fall-inspired dish.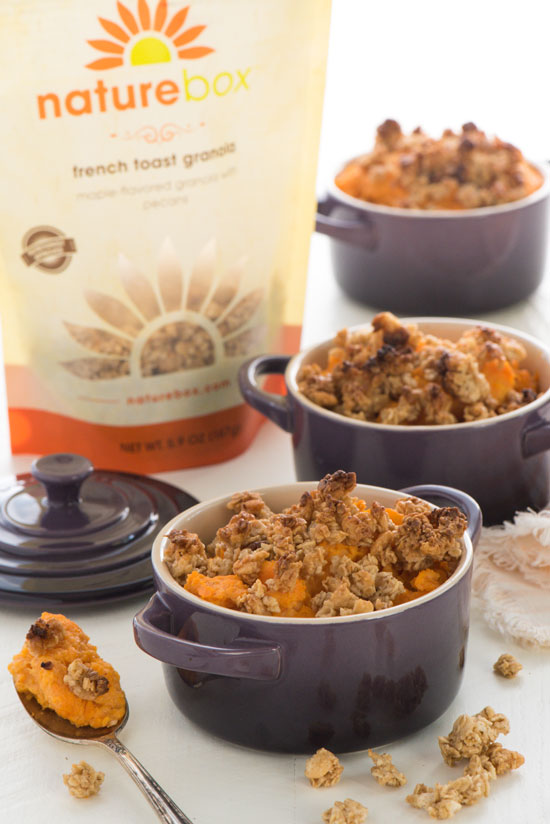 Serves: 6 servings
Prep Time: 15 minutes
Cook Time: 20 minutes
Ingredients:
2-1/2 pounds sweet potatoes
1 container (7 ounces) Greek yogurt
2 tablespoons light brown sugar
1 teaspoon kosher salt
1/4 teaspoon ground cinnamon
1/2 cup NatureBox French Toast Granola
1-1/2 tablespoons unsalted butter, melted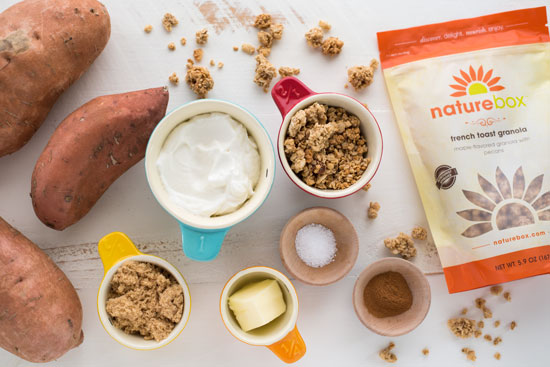 Directions:
1. Preheat oven to 400 degrees F. Meanwhile sweet potatoes until tender (about 10 to 12 minutes). Let cool slightly, then scoop potato flesh out of skins and place in large bowl.
2. Add yogurt, brown sugar, salt and cinnamon to bowl; mash until smooth and well combined. Divide potato mixture between 6 small individual baking dishes or place in 1 medium baking dish.
3. In small bowl, stir granola and melted butter until well combined. Place granola mixture over potato mixture. Transfer to oven and bake 8 to 10 minutes or until granola is golden brown.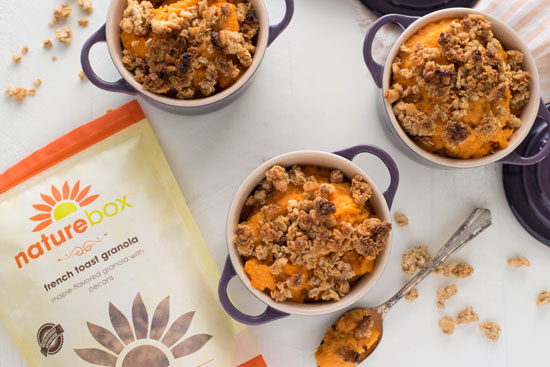 In a time crunch? Check out our 3-step recipes!
Sign up for NatureBox today and get snacks delivered straight to your door. With over 100 deliciously wholesome snacks to choose from, we've got plenty of options to please every palate.
Lori Yates is a Detroit-area food writer and recipe developer. She is the author of Foxes Love Lemons, where she posts special yet simple original recipes, tips from her culinary school adventures and restaurant reviews. Her mission is to encourage people to enjoy the act of cooking at home. You can follow her on Facebook and Twitter @foxeslovelemons.