by Christina A. Nguyen, MS, RD, for NatureBox
A great way to start making lifestyle changes is to plan ahead. It's a lot easier to follow a meal plan of healthful foods than to make wholesome choices when you are already starving. That's why I try to have a house (and desk drawer… and a glove compartment) full of tasty snacks I know will give me the energy I need to get through the day.
Meet: NatureBox Garden Tomato Almonds.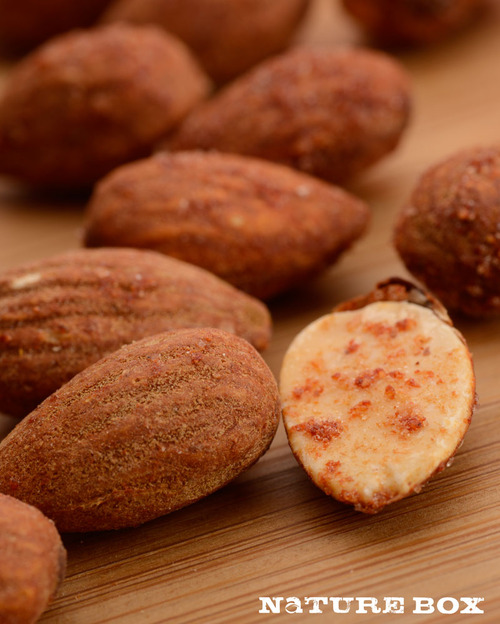 Why do I love it?
Almonds are high in protein and fiber, meaning a small amount will satisfy your hunger for a longer amount of time. Almonds are also a great source of antioxidants, including vitamin E and polyphenols, and heart-healthy monounsaturated fat.
What junk food would I swap out for this snack?
Garden Tomato Almonds would be a good alternative to any salty craving. Most chips and crackers provide little nutritional value, whereas almonds are considered a "superfood." The smoky tomato flavor also keeps it interesting.
How can you add this to recipes?
Summer tomato salad: Toss mixed greens, heirloom tomatoes, cucumber, feta, and thinly sliced red onions with a light vinaigrette. Top with chopped Garden Tomato Almonds, serve, and enjoy!
Quinoa salad: Toss them whole into a mix of quinoa, scallions, dried cranberries, asparagus, and avocado. Top with an easy citrus vinaigrette of fresh orange juice, lemon juice and zest, olive oil, and salt and pepper.
Gazpacho: There are many variations of this cold Spanish soup. Try blending in 2 oz of the almonds. They will not only help thicken the soup, but will also provide a hint of smoky flavor and seasoning.
When's the best time of day to eat Garden Tomato Almonds?
During a good mid-morning or mid-afternoon snack, paired with fresh fruit. Almonds are a rich source of magnesium, which is an important mineral needed in energy metabolism. Low levels of magnesium have been associated with lower energy levels, so increasing whole grain and nut intake can give you the midday boost you need!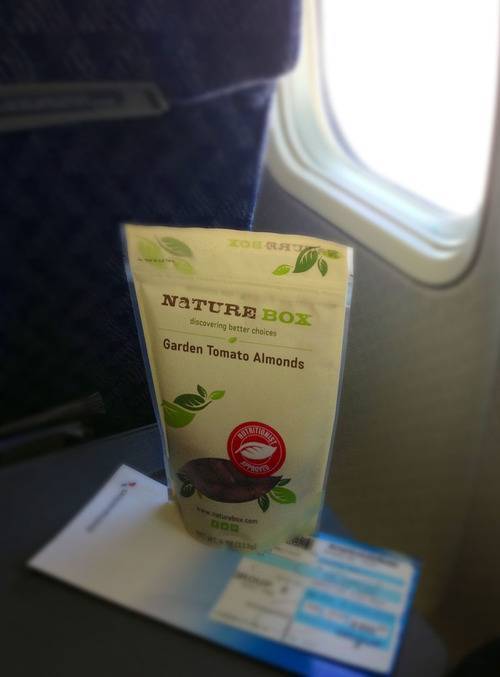 Get these Garden Tomato Almonds along with other delicious snacks and healthy ideas by joining NatureBox. Enter coupon code NATURE for 25% off your first box!
Christina is a registered dietitian and clinical nutrition manager based in Los Angeles. She has a passion for nutrition education and wellness promotion. Christina considers nutrition the foundation for growth, strength, and energy to do the things we love!