School's out (or about to be), summer's started (or just about to start) and watermelons and cantaloupe are finally in season! Try making your own popsicles at home – all you need is fresh fruit and a popsicle mold!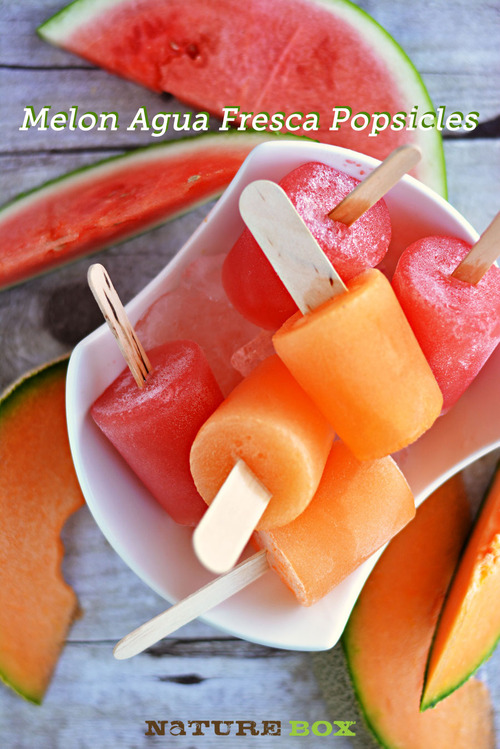 Ingredients:
3 cups sliced/cubed seedless watermelon or seedless cantaloupe
2/3 cup of water
Popsicle mold & popsicle sticks
Optional: Pure cane sugar or your favorite natural sweetener
Directions:
1. In a blender, add watermelon or cantaloupe and water. Blend until pureed. If desired, add sugar or other sweetener, to taste.
2. Strain the fruit puree into a large container. Pour juice into popsicle molds and freeze.
Get more healthy ideas and delicious snacks by joining NatureBox. Enter coupon code NATURE for 25% off your first month subscription!
Angie shares yummy food, easy DIY crafts, adventures of motherhood, and everything in between on her blog Little Inspiration. Check out more of herhealthy and fun recipes here.