Happy National S'mores Day! Put a twist on the classic treat by using Mini Belgian Waffles for your s'mores.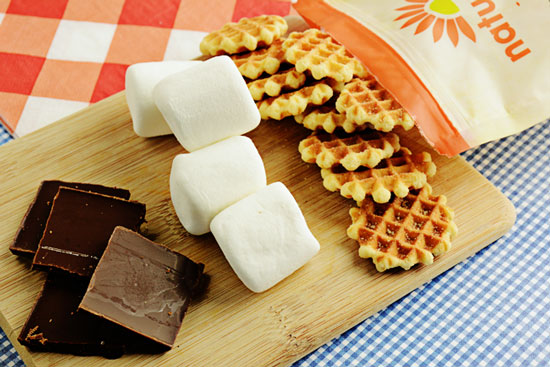 We love our s'mores…and making them even more fun is always a treat! These are just like regular s'mores, but with a few changes. I use small dark chocolate squares, regular marshmallows, and of course…NatureBox's Mini Belgian Waffles to hold the yumminess together. It's like s'mores nirvana! So delicious.
How do YOU s'more?
Looking for more delicious and fun kid-friendly inspirations? Check out our lunch box ideas!
Get more healthy ideas and delicious snacks by joining NatureBox. Sign up today and get your first box on us!
Kristi Dominguez is a former event planner and part-time graphic designer. She blogs at IShouldBeMoppingTheFloor.com where she tackles projects to turn her cookie-cutter home into something more exciting. A lot more exciting.