Happy National Ice Cream Day! We're celebrating with these mini ice cream sandwiches made with butter crackers, a dollop of ice cream and some chopped NatureBox Honey Nut Medley for texture!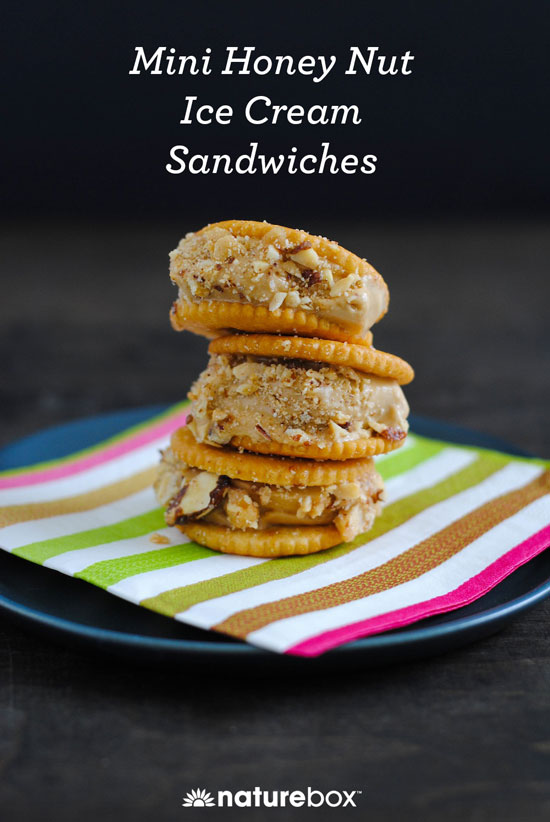 Makes: 16 sandwiches
Prep time: 15 minutes
Ingredients:
1 bag NatureBox Honey Nut Medley, finely chopped
1 pint ice cream or frozen yogurt (we used salted caramel ice cream)
32 round butter crackers
Directions:
1. Place chopped Honey Nut Medley on small plate. Place a small scoop (about 2 tablespoons) ice cream onto center of 16 crackers. Press remaining crackers onto ice cream. Roll edges of sandwiches around Honey Nut Medley on plate until edges are coated in nuts.
2. Place sandwiches on small rimmed baking pan or plate and freeze at least 2 hours before serving. Sandwiches can be individually wrapped in plastic wrap and kept frozen up to 5 days.
Can't get enough? Try our other energy bite ideas!
Get more healthy ideas and delicious snacks by joining NatureBox. Sign up today to get $10 off your first box!