If you're looking for a fun way for your child to help you in the kitchen, these mini apple sandwiches are the perfect starting point! You can do the slicing and coring, and your little one can handle the assembling.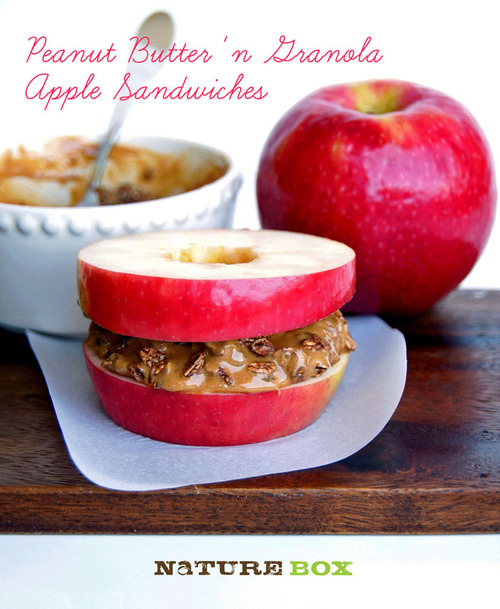 Makes: 2 mini sandwiches
Prep time: 5 minutes
Ingredients:
Directions:
1. In a small bowl, mix together the peanut butter and granola.
2. Slice the apple into four horizontal slices, then use a paring knife to core each slice.
3. Spread the peanut butter over two apples slices, and place the other two slices on top to make a sandwich.
Get more healthy ideas and delicious snacks by joining NatureBox. Enter coupon code NATURE for 25% off your first month subscription!
Kristianne is the founder of My San Francisco Kitchen, where she shares everyday recipes that focus on cooking/baking from scratch.