Looking for an easy, sweet treat to whip up at home or make with your kid? Try these mini pumpkin pies – perfect for party desserts and midday treats!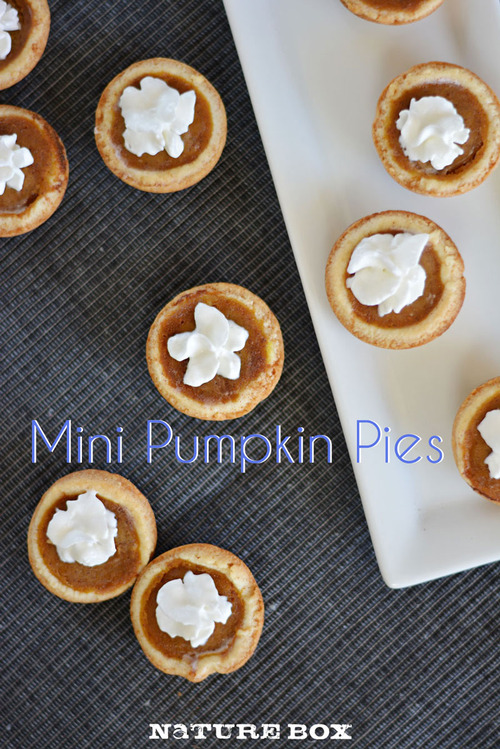 Makes: about 36 mini pies
Prep time: 20 minutes
Cook time: 35 minutes
Ingredients:
2 pre-made pie crusts
One 15 ounce can pumpkin puree
3 large eggs
3/4 cup firmly packed brown sugar (dark or light)
1 cup evaporated milk
2 tablespoons unsalted butter, melted
1 teaspoon vanilla extract
1 teaspoon ground cinnamon
1/2 teaspoon ground ginger
1/4 teaspoon ground nutmeg
Pinch of salt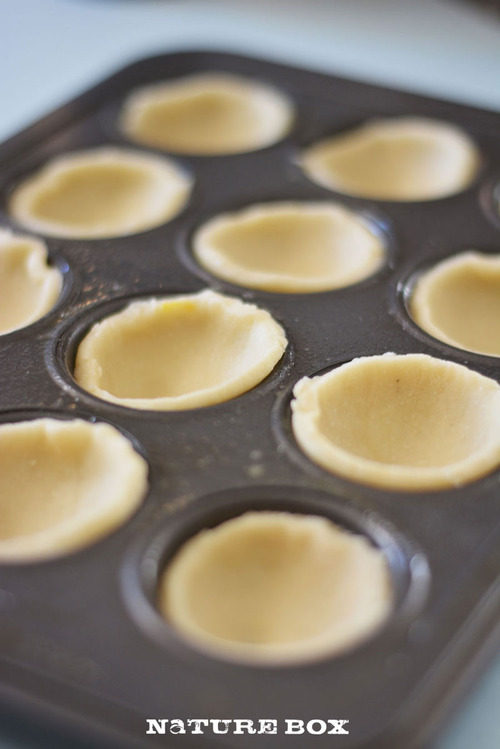 Directions:
1. Preheat the oven to 350 degrees F. Spray the mini muffin pans with olive oil spray.
2. Roll out pie crust. Using a 3-inch circular cookie cutter, cut out circles and add to the muffin pans.
3. In a large bowl or stand mixer, combine the pumpkin puree, eggs, brown sugar and evaporated milk. Whisk until smooth. Slowly whisk in the melted butter, vanilla, cinnamon, ginger, nutmeg and salt until the mixture is smooth and well blended. Pour the filling into crusts.
4. Bake until the filling is just set (with a slight jiggle) or until the crust is light golden brown, about 30-35 minutes. Transfer to a wire rack and let cool completely.
Pics or it didn't happen! When you whip up this recipe, post it on Instagram or Facebook with the hashtag #natureboxrecipe so we can like and reshare it!
Get more healthy ideas and delicious snacks by joining NatureBox. Sign up today to get 50% off your first box!