What's your breakfast routine normally like? Ideally, we'd all have time for bacon, eggs, hash browns, pancakes… and coffee. And maybe some French toast. With homemade syrup.
Next time, blend together these handful of ingredients for a substantial smoothie with a little scoop of espresso to jump start your day! Have a small glass with breakfast or enjoy this on its own.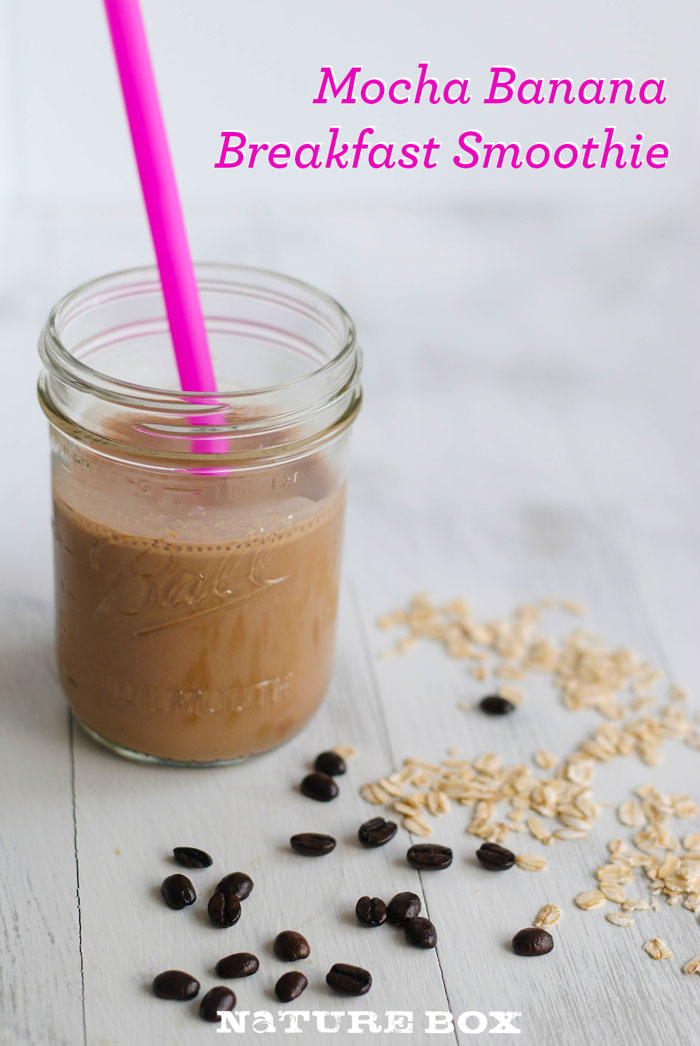 Serves: 2-3
Prep time: 5 minutes
Ingredients:
1 cup old-fashioned rolled oats
1 cup plus 1/2 cup almond milk, divided
1 banana, cut into chunks
1/4 cup nonfat vanilla yogurt
1-1/2 tablespoons cocoa powder
1 tablespoon espresso powder
1 cup ice
Directions:
1. In small bowl or jar, stir together oats and 1 cup almond milk. Cover and refrigerate overnight.
2. In blender, combine oat mixture, remaining 1/2 cup almond milk, banana, yogurt, cocoa powder and espresso powder and blend until smooth. Add ice and blend until smooth. Serve immediately.
What else is for breakfast? Check out our other morning meals!
Pics or it didn't happen! When you whip up this recipe, post it on Instagram or Facebook with the hashtag #natureboxrecipe so we can like and reshare it!
Get more healthy ideas and delicious snacks by joining NatureBox. Sign up today to get 50% off your first box!