This Monster Face lunch is sure to put a smile on the face of its recipient!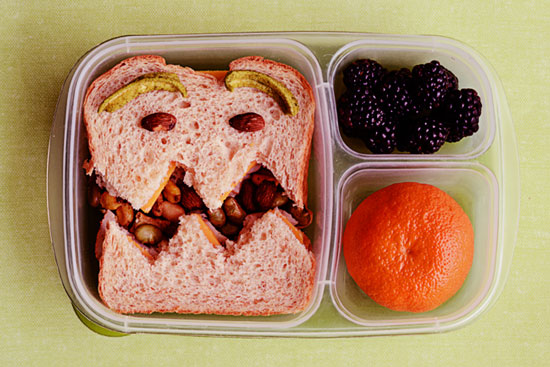 As my boys get older, they love helping create fun lunches. This one is the brainchild of my oldest…he calls it "Monster Eating". Of course, the irony lies in the fact that the monster will also be eaten.
To create this, simply make a sandwich and cut it horizontally in a zig zag (forming the teeth). Adhere facial features with a cream cheese or nut butter. Then fill in the mouth so the monster can be eating, too. Our monster is noshing on NatureBox Harvest Nut Mix.
Also in this lunch are blackberries and a mandarin.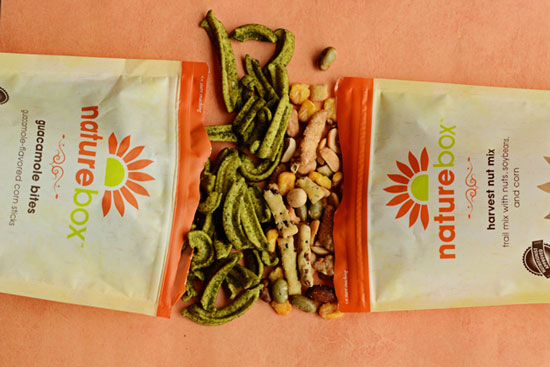 For the facial features, we use NatureBox Guacamole Bites for the eyebrows and almonds from the Harvest Nut Mix for his eyes.
Happy Monster Munching!
Looking for more delicious and fun ideas for the kids? Check out our other lunch box ideas!
Get more healthy ideas and delicious snacks by joining NatureBox. Sign up today to kick off your membership with a free trial!
Kristi Dominguez is a former event planner and part-time graphic designer. She blogs at IShouldBeMoppingTheFloor.com where she tackles projects to turn her cookie-cutter home into something more exciting. A lot more exciting.