An Exciting New NatureBox Contest
from the NatureBox editors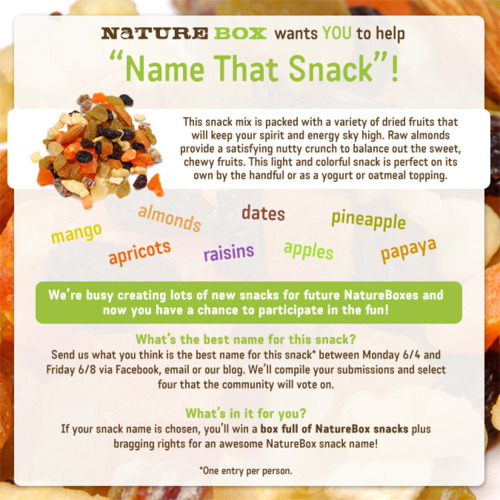 We're so excited to announce this completely new contest here at NatureBox! We want you to join in the fun of creating and naming our snacks for each month. Check out the announcement above and submit your nomination for a future NatureBox snack. You can email us ([email protected]), comment on this post, or post to our Facebook page. 
The person who suggested the winning name will receive a month of NatureBox snacks! Good luck- we can't wait to hear your creative ideas!
Get more healthy ideas and delicious snacks by joining NatureBox. Enter coupon code NATURE for 25% off your first month subscription!