Skip the apple and give your teacher a delicious and PUNNY NatureBox Snack!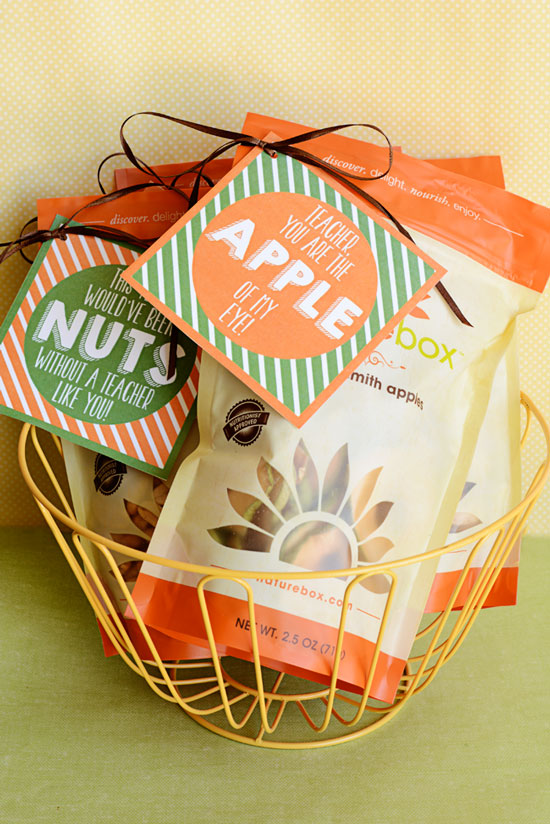 It's Teacher Appreciation Week across the US. I like to give my kids' teachers a small little surprise every day of the week…just to show them how much we appreciate all that they do for us. These are also great for end of the school year gifts, too.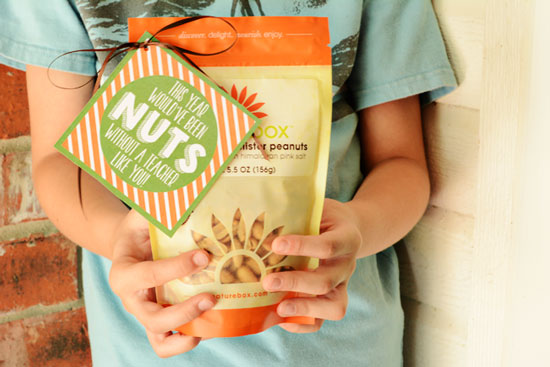 We would be NUTS without our awesome teachers! These printables are perfect for all nutty varieties of teacher gifts. The other printable that is available is the traditional apple for the teacher…to go with a fun apple snack for a teacher!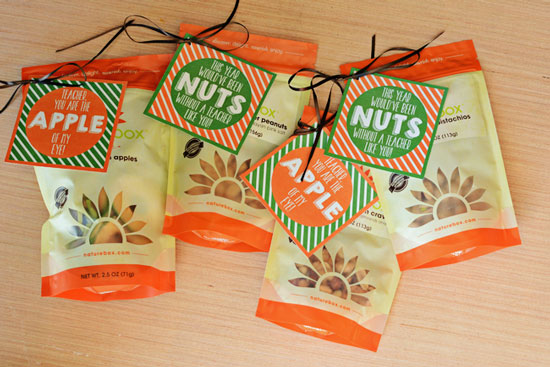 The NatureBox snacks I am using this year for our teachers are (l-r): Granny Smith Apples, Old Fashioned Blister Peanuts, Apple Cinnamon Crunch, and Salt & Pepper Pistachios.
Download your printables below.
Looking for more delicious and fun ideas for the kids? Check out our lunch box ideas!
Get more healthy ideas and delicious snacks by joining NatureBox. Sign up today to kick off your membership with a free trial!
Kristi Dominguez is a former event planner and part-time graphic designer. She blogs at IShouldBeMoppingTheFloor.com where she tackles projects to turn her cookie-cutter home into something more exciting. A lot more exciting.