Hi, Snackers!
You may have noticed recently that we've been sporting a new look so we're hugely excited to officially roll out our new logo and packaging!
Why the change? As our community and company have grown, we felt a refreshed look and feel was in order. This new orange and green logo is cleaner, brighter and more vibrant, which is exactly what we're all about. The new NatureBox logo represents the balanced and fruitful lifestyle we want to help you achieve.
We started NatureBox a little over two years ago because we wanted to make eating smarter and living a balanced lifestyle simpler and more sustainable. And what could be better than having wholesome, delicious snacks delivered monthly to your door?
We're grateful to everyone who has joined our snacking community, which has grown quickly and steadily. In fact, over the course of 2013, our community grew by more than 20x. That's a lot of tasty snacks and a lot of happy snackers!
On top of that, we're also happy to announce that your monthly box makes a difference in the lives of others. For every box we deliver, we donate one meal to help feed the millions of Americans who face hunger every day. In fact, we're working directly with Feeding America, and we've pledged at least 1 million meals for 2014. Because of you, we've already donated over 150,000 meals.
For the next several weeks you might find our previous packaging in your monthly NatureBox. Rest assured you're still receiving fresh, great tasting snacks. We're just using some extra snack pouches from the printing press because it's not in our nature to be wasteful.
Finally, we thank you and your families for being part of our happy snacking community. This new look is just the latest of many wonderful and delicious things to come – and we're thrilled to have you on board for the journey.
If you have any questions, please feel free to leave a comment or contact our snack concierge team at [email protected]
Be well,
The NatureBox team
P.S. If you haven't tried customizing your NatureBoxes using the new Snack Pantry, check out our tutorial.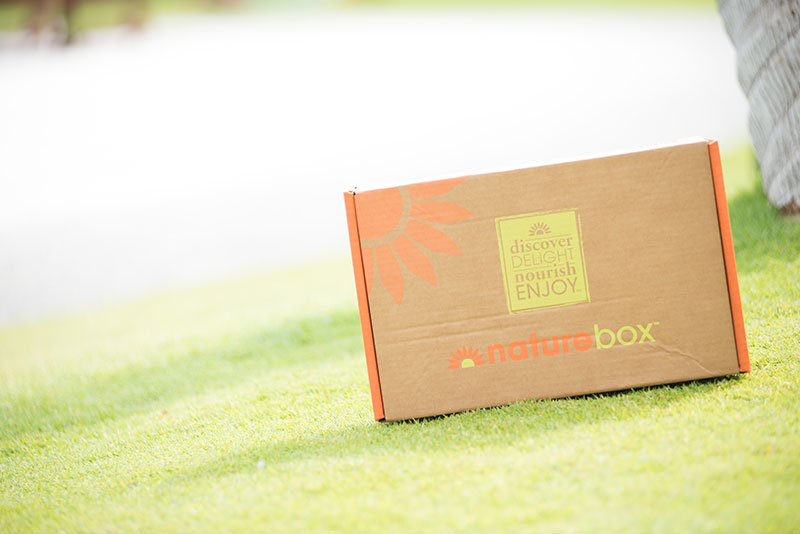 Want to join our happy snacking community? Sign up for NatureBox today to get 50% off your first box!
Related Links: