from the NatureBox staff
Sharpen your knives, clear your counter space, and get those prep bowls ready to go. We're kicking off our first recipe contest!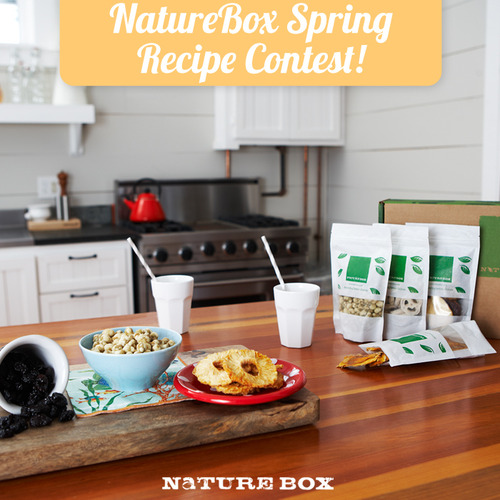 Using your favorite NatureBox snack, create an original recipe and email it, along with a photo of your finished dish, to recipes @naturebox.com.
We'll post photos of our top 10 favorite recipes on Facebook, where our snacking community will select the winners by "liking" their favorite entry.
The first place winner will receive a $200 gift card to Bed, Bath, & Beyond, and three runner-up winners will receive a $60 NatureBox credit.
If you're up for the tasty challenge, we'd love to see your cooking chops. To be considered, entries must be received by Wednesday, May 8.
Good luck, and happy cooking!
Contest open to all NatureBox members. Not a member yet? Join today for only $10 with code RECIPE10!