We've got a ton of new snacks for you this month! Check out our latest additions to our Snack Catalog below. Like what you see? Add these delicious new snacks to your pantry to receive them in your next box.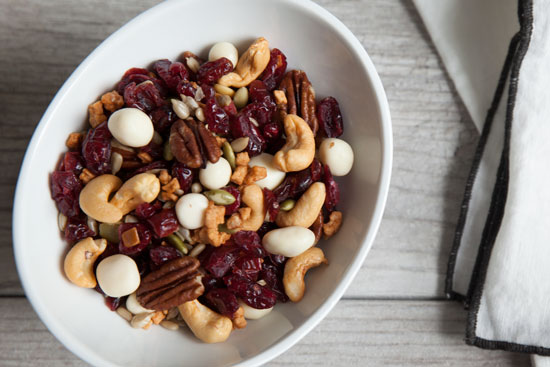 This mix was designed with the breakfast eater in mind, but is great any time of day. Cranberries and dried apples provide a tangy twist, which is balanced by sweet probiotic Greek-style yogurt apricots. A blend of nuts and seeds lend the right amount of texture and crunch. A little sweet, a little salty but totally satiating and completely unique to NatureBox.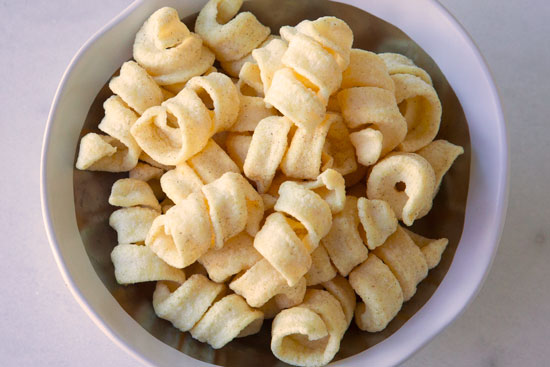 Having a lazy Sunday afternoon? You deserve it! These simply seasoned Lentil Loops are a great chip alternative and provide a satisfying crunch. Pour them into your favorite snack-sized ramekin and kick up your feet as you wash it down with an ice-cold glass of lemonade.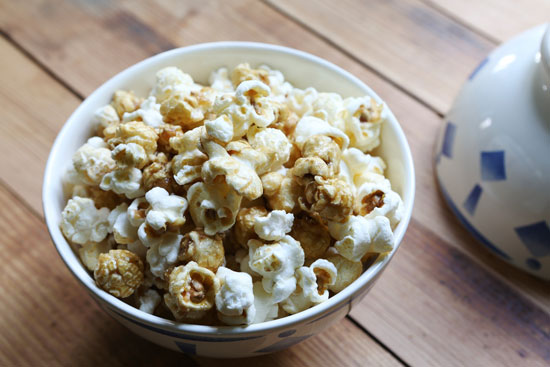 Did you know that this blend of cheddar and caramel popcorn is called Chicago Mix in the Midwest and Cascade Mix in the Pacific Northwest? We made our very own mix with clean ingredients and called it exactly what it is. A delicious juxtaposition of comforting sweetness and savory goodness, this popcorn gives the best of both worlds – and the best wholesome balance! It's made with only the tastiest ingredients, like non-GMO corn, a touch of brown sugar, cheddar cheese and coconut oil.
Elevate your savory snack experience with this new snack. Treat yourself to a gourmet twist on classic popcorn with our White Truffle Popcorn! Popped non-GMO corn is given decadent flavor and rich aroma with white truffle oil, pure olive oil and a pinch of truffle salt.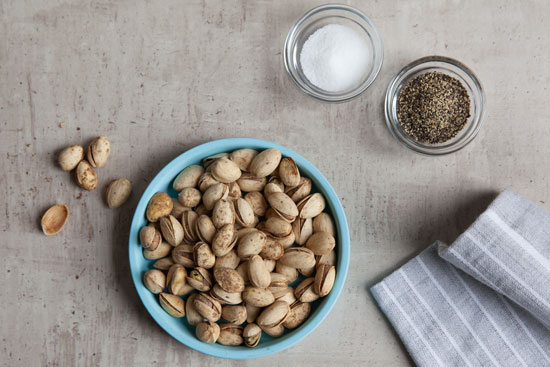 We've taken a simple, savory nut snack and reinvented it by adding a a hint of garlic. Lightly salted with a peppery bite, these pistachios will take your taste buds on a flavorful ride. Perfect for any occasion from snacking on-the-go to your next cocktail party.
Raspberries and wild blueberries come together in our individually wrapped Double Berry Fruit Peels – a totally updated spin on a classic snack. Naturally sweetened from fruit juice and fruit puree, this perfectly chewy snack is fun to eat and great for all ages.
Not a NatureBox member? Choose from over 100 deliciously wholesome snacks by joining NatureBox. Sign up today to kick off your membership with a free trial!