Homemade granola bars can be made in a snap – without baking! We used NatureBox Banana Bread Granola for this recipe but you can use another NatureBox soft-baked granola if you like.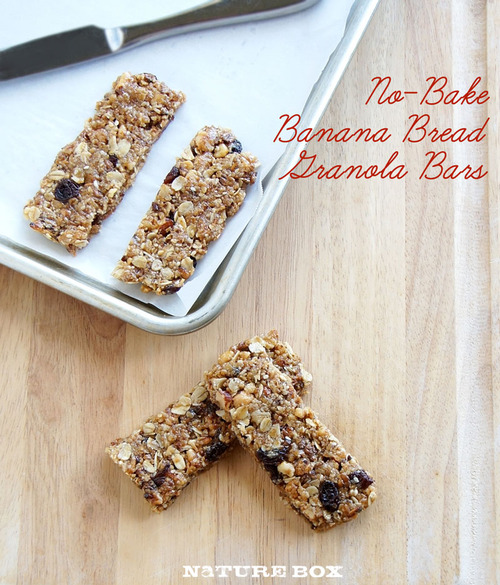 Makes: 4 bars
Prep time: 10 minutes
Ingredients:
2 tablespoons honey
2 tablespoons canola oil
3 tablespoons quick oats
Directions:
1. Line a 4 x 4-inch baking dish with parchment paper.
2. In a small saucepan over low heat, mix together honey and oil until bubbles begin to form. Stir in oats and granola with a wooden spoon until well-coated.
3. Transfer the granola mixture to the baking dish and use another piece of parchment paper to firmly press the mixture down to the desired thickness.
4. Let stand for 15 minutes at room temperature to set before removing the top layer of parchment paper, cutting and serving.
Check out more no-bake sweet treats!
Get more healthy ideas and delicious snacks by joining NatureBox. Enter coupon code NATURE for 25% off your first month subscription!
Kristianne is the founder of My San Francisco Kitchen, where she shares everyday recipes that focus on cooking/baking from scratch.