When a dear friend of mine invited me to dinner at her place recently, I knew I didn't want to arrive empty-handed. But there was one little issue: her dietary restrictions. No gluten, corn, dairy, orange and tomato. Challenge accepted.
I rummaged through my pantry and grabbed just three ingredients: cashews, dates and extra virgin olive oil. After blending all of them through a food processor into a buttery mixture, I found other pantry ingredients to amp up the flavor. You can enjoy these bites just as they are or add your own spin!
Serves: 4-6
Prep time: 15 minutes
Ingredients:
1 cup cashews
1 cup pitted dates
1 tablespoon extra virgin olive oil or coconut oil
1 teaspoon vanilla extract (optional)
2-3 tablespoons coconut jam (optional)
1/3 cup shredded coconut
Directions:
1. In a food processor, blend cashews until creamy, about 3-5 minutes. Add dates, oil and vanila extract (if using), and pulse into well-combined, about 1-2 minutes.
2. Turn out the mixture onto a sheet of parchment paper. Press into desired form and flatness. (I press this into a 1/4-inch thick rectangle.) Cut into 1-inch squares. (See below.)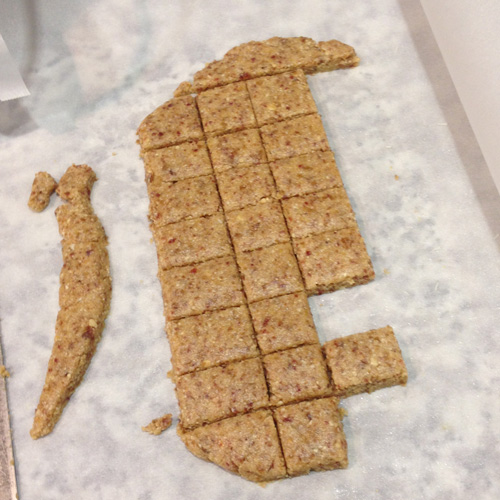 3. If using coconut jam, add a small smear (about 1/8 teaspoon) onto each cashew-date square. Add shredded coconut to a small plate. Press both sides of the squares into the coconut to coat. Refrigerate for at least 1 hour prior to serving. (See below.)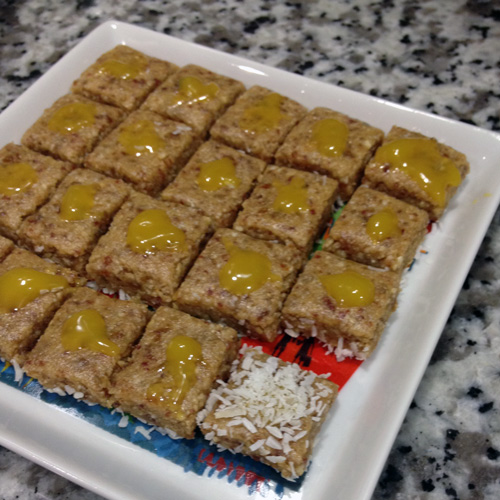 Got a sweet tooth? Check out our other dessert ideas!
Pics or it didn't happen! When you whip up this recipe, post it on Instagram or Facebook with the hashtag #natureboxrecipe so we can like and reshare it!
Get more healthy ideas and delicious snacks by joining NatureBox. Sign up today to get 50% off your first box!