Not everyone has time to bake up sweet treats. Instead, try these tropical-tasting no-bake bites!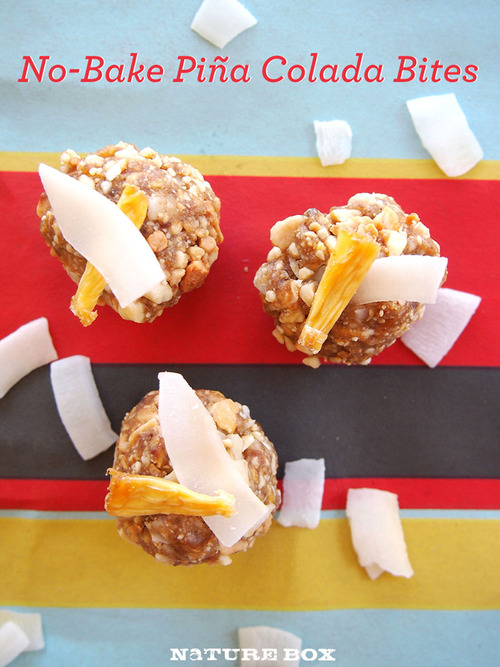 Serves: 4 (Makes 12 bites)
Prep time: 20 minutes
Ingredients:
Directions:
1. In a food processor, blend the pineapple and dates until it resembles a a paste. Place in a mixing bowl.
2. Place the coconut and cashews in the food processor and pulse until broken down to small bits, about 2 minutes. Pour over the fruit mixture.
3. Mix together the fruit and nut blend together untill it feels like a cookie dough.
4. Put a few drops of olive oil in your palms and start rolling the mixture in truffle-sized balls, about 2 tablespoons. Keep doing so for the rest of the mixture.
5. Garnish with extra coconut and pineapple pieces and enjoy! Store leftovers in the fridge for up to a week.
Still hungry? Check out these 5 tailgate treat ideas.
Get more healthy ideas and delicious snacks by joining NatureBox. Enter coupon code NATURE for 25% off your first month subscription!
A devout student of flavor, Tsz documents her food adventures at Gastrophoria. In the rare moments she's not planning her next meal, she grows businesses through unique design solutions.