Making no-bake treats is the perfect way to spend a lazy day! Grab your bag of Vanilla Macaroon Granola and a little bit of honey and almond butter and roll these up for bite-sized treats.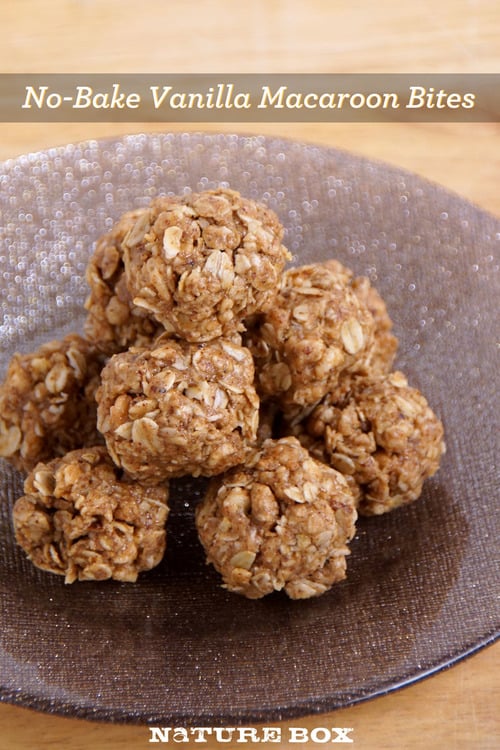 Makes: 12 (one-inch bites)
Prep time: 10 minutes
Ingredients:
2/3 cup rolled oats
1-1/2 tablespoons honey
1/2 cup almond butter
Directions:
1. Line a baking sheet with parchment paper.
2. Add the granola to a mixing bowl and crush with a spoon. Add the oats, almond butter, and honey. Stir well.
3. Scoop 1 tablespoon of the mixture and form a ball, pressing firmly between your hands. Place onto the baking sheet and chill in the refrigerator for 30 minutes.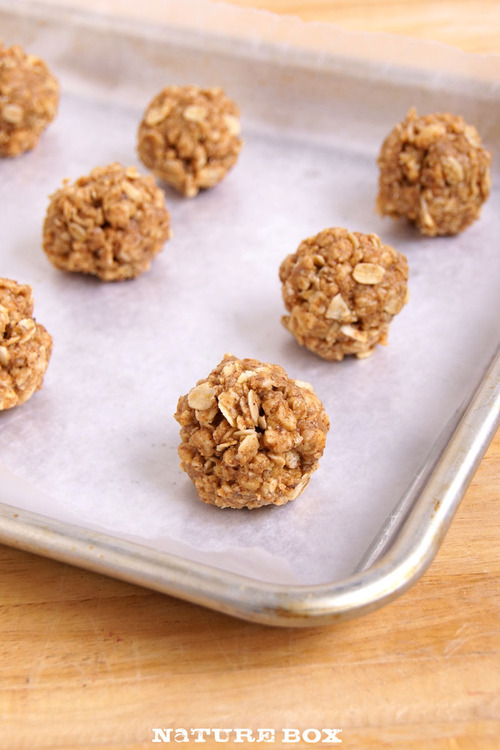 Got a sweet tooth? Try these other no-bake treats!
Get more healthy ideas and delicious snacks by joining NatureBox. Sign up today to get 50% off your first box!