I have been experimenting with different school lunches for my daughter and so far it has been tricky. To give her a wholesome and filling but still-fun lunch, I made some waffle sandwiches with peanut butter and apple slices.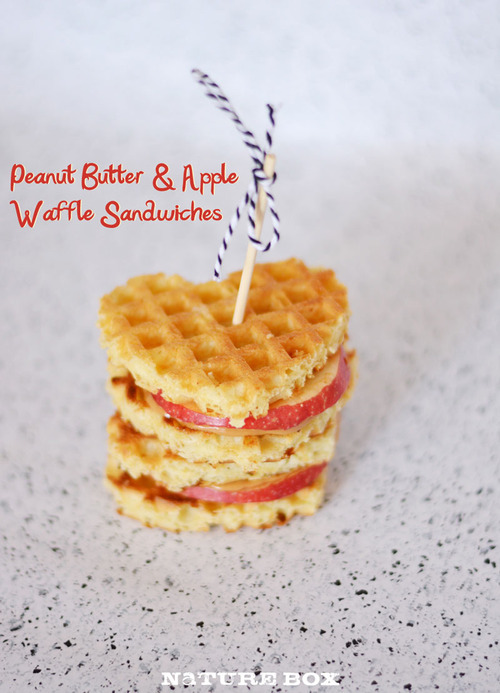 Makes: 2 mini sandwiches
Prep time: 10 minutes
Ingredients:
4 frozen gluten-free waffles (mini or regular)
2 tablespoons all-natural peanut butter or almond butter
1 Gala apple, sliced into thin rounds
Directions:
1. Toast the waffle. Cut out into a shape using a cookie cutter if desired.
2. Spread nut butter onto the waffles and add apple slices.
Tip: Pack this in the lunchbox with some fruit infused water!
Get more healthy ideas and delicious snacks by joining NatureBox. Sign up today to get 50% off your first box!
Angie shares yummy food, easy DIY crafts, adventures of motherhood, and everything in between on her blog Little Inspiration. Check out more of her healthy and fun recipes here.