Amp up the protein in your breakfast banana smoothie by adding creamy peanut butter! With a bit of oatmeal, this portable smoothie is a sure way to get you a filling on-the-go breakfast.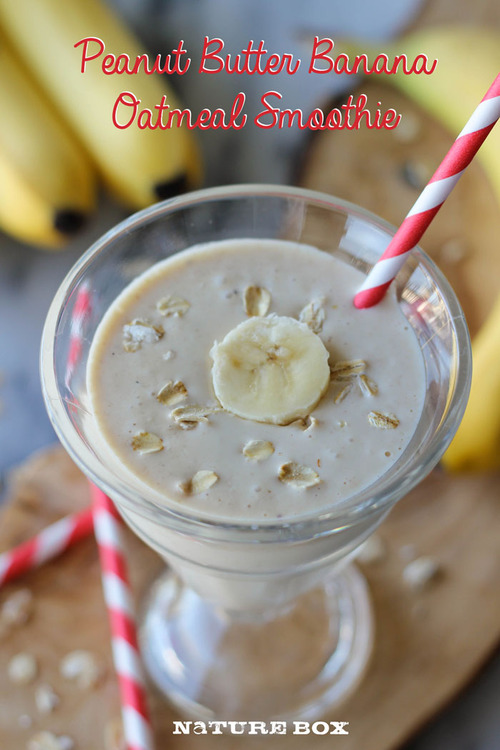 Serves: 2
Prep time: 10 minutes
Ingredients:
3/4 cup low-fat Greek yogurt
1 banana, peeled
2 tablespoons oatmeal
1-1/2 tablespoons creamy peanut butter
1 teaspoon honey, or more to taste
1/3 cup ice (optional)
Directions:
1. Combine Greek yogurt, banana, oatmeal, peanut butter, honey and 1/3 cup ice in blender until smooth. Serve immediately.
Get more healthy ideas and delicious snacks by joining NatureBox. Sign up today to get 50% off your first box!
Chung-Ah, the author behind Damn Delicious, loves to take simple ingredients and transform them into sophisticated and elegant meals.