Looking for some fresh party or picnic food ideas for the Memorial Day weekend? Try this pico de gallo and serve it with your favorite NatureBox snack! Maybe the Guacamole Bites? Or the Masa Crisps? Enjoy, and have a great, safe weekend!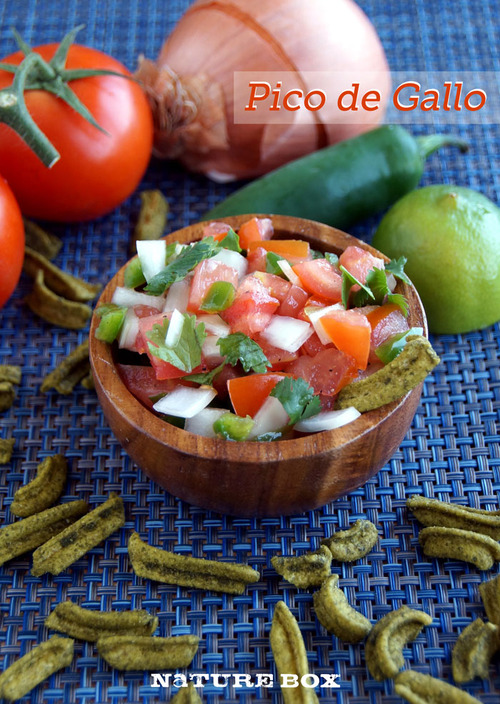 Serves: 4-6
Prep time: 15 minutes
Ingredients:
3 ripe tomatoes, diced
1/2 white onion, finely chopped
3 tablespoons chopped fresh cilantro
1 jalapeño pepper, seeded and finely chopped
Juice of 1 lime
Pinch of kosher salt
Pinch of freshly ground black pepper
NatureBox Guacamole Bites (for serving)
Directions:
1.
Add all ingredients to a bowl and mix well.
2.
Cover and chill in the refrigerator for 30 minutes for best results.
3.
Serve with NatureBox Guacamole Bites
Get more healthy ideas and delicious snacks by joining NatureBox. Enter coupon code NATURE for 25% off your first month subscription!
Kristianne is the founder of My San Francisco Kitchen, where she shares everyday recipes that focus on cooking/baking from scratch.