Cool down with this refreshingly tart and tangy Pomegranate-Lime Sorbet. Made with simple ingredients like pomegranate juice and lime juice, this treat is quick and easy to make – leaving more time to enjoy. Don't forget to garnish with Cranberry Medley for some extra flair.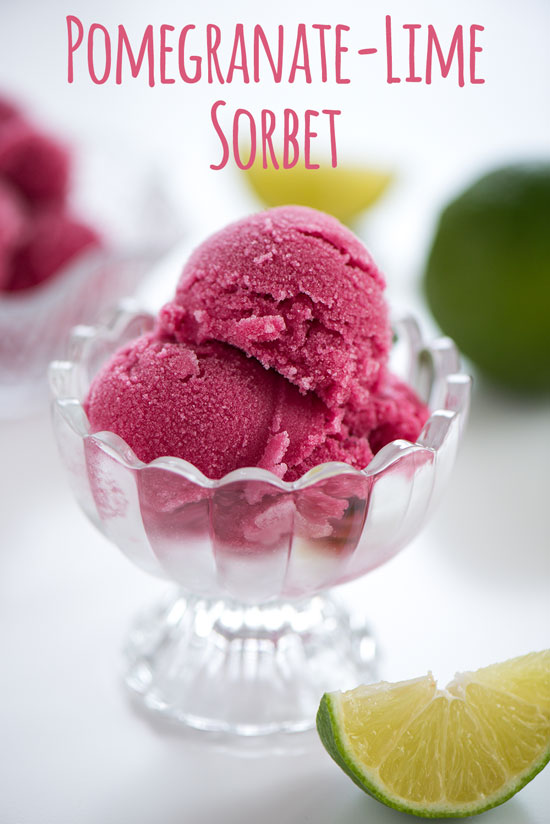 Makes: about 1-1/2 quarts
Prep Time: 15 minutes plus chilling and churning
Ingredients: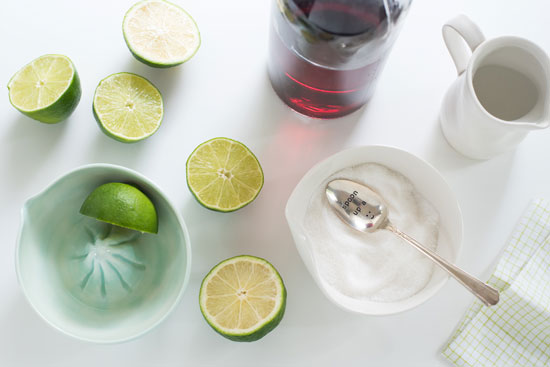 Directions:
1. In small saucepan, heat sugar and water over medium heat about 5 minutes or until sugar is fully dissolved. Transfer to refrigerator; let cool completely.
2. In large bowl, whisk together pomegranate juice, lime juice and cooled sugar mixture. Pour mixture into your ice cream machine and freeze according to instructions for sorbet for your machine (about 20 to 25 minutes). Transfer sorbet to freezer to harden completely (at least 4 hours).
3. Serve garnished with NatureBox Cranberry Medley.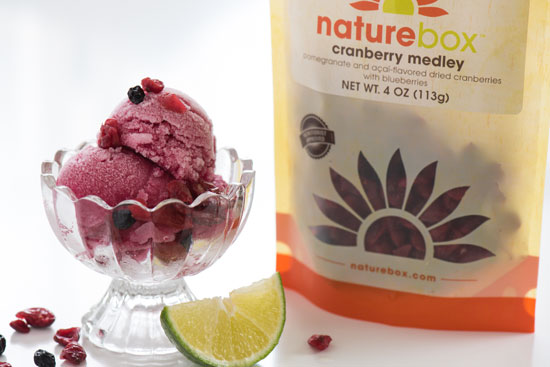 In a time crunch? Check out our 3-step recipes!
Choose from over 100 deliciously wholesome snacks by joining NatureBox. Sign up at naturebox.com and receive your first box free!
Lori Yates is a Detroit-area food writer and recipe developer. She is the author of Foxes Love Lemons, where she posts special yet simple original recipes, tips from her culinary school adventures and restaurant reviews. Her mission is to encourage people to enjoy the act of cooking at home. You can follow her on Facebook and Twitter @foxeslovelemons.