Pomegranate, orange slices and gingersnaps paired with some light cream offer a fresh and fruity fun take on a dessert classic. Serve them with champagne, or your favorite cup of tea!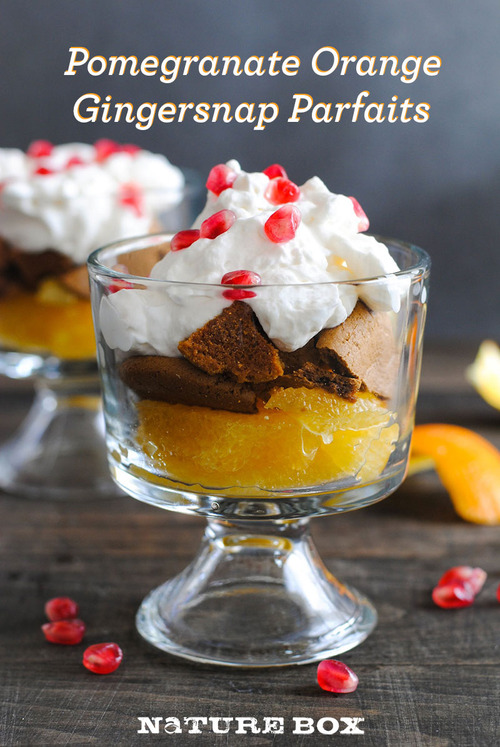 Serves: 4
Prep time: 20 minutes
Ingredients:
1/2 cup light cream
2 tablespoons powdered sugar
1/4 teaspoon vanilla extract
4 oranges, peeled and segmented
12 gingersnaps, broken into large pieces
Seeds from 1 pomegranate
Directions:
1. Place mixing bowl and wire beaters or whisk attachment in freezer for at least 15 minutes.
2. Place cream in mixing bowl; mix on high speed until beaters begin to leave tracks in cream. Add sugar and vanilla; beat on high speed until soft peaks form.
3. In small parfait glasses, layer oranges, gingersnaps, whipped cream and pomegranate seeds. Serve immediately.
Still hungry? Try our other dessert recipes!
Pics or it didn't happen! When you whip up this recipe, post it on Instagram or Facebook with the hashtag #natureboxrecipe so we can like and reshare it!
Get more healthy ideas and delicious snacks by joining NatureBox. Sign up today to get 50% off your first box!