Summertime and the livin' is easy, right? So, fill up a tray with some yummy treats and take it poolside for an easy snack.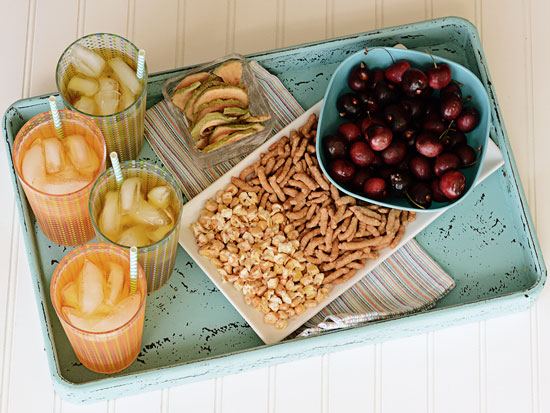 My kids hang out in the pool all day long during the summer months. It's already around 100 degrees here, so it's almost a necessity. My main job is to make sure pool stunts don't get too crazy and supply delicious snackage…of course.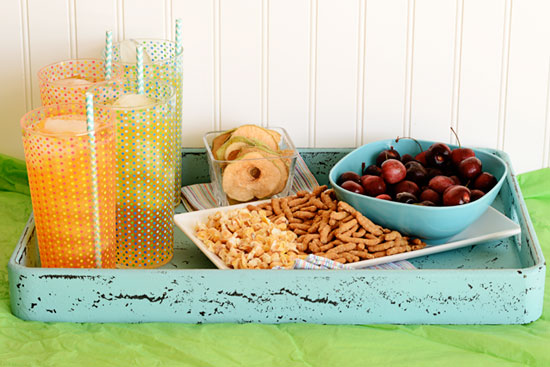 Simple stuff to stay fueled is always the key. Fresh cherries just scream summer. We also love any of the NatureBox PopPops (they're all delicious), Toasted Sesame Stix, and Granny Smith Apples. I add some iced green tea and it's the perfect snack.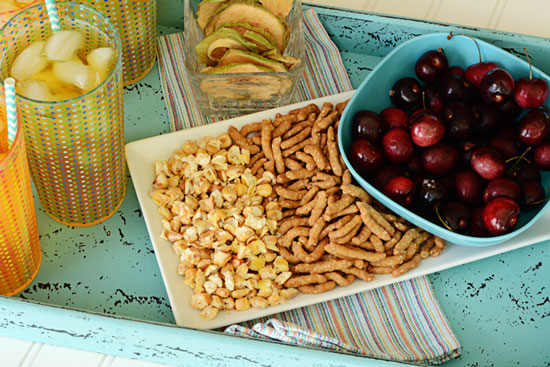 Who is ready to DIVE into summer?
Looking for more delicious and fun ideas for the kids? Check out our lunch box ideas!
Get more healthy ideas and delicious snacks by joining NatureBox. Sign up today to kick off your membership with a free trial!
Kristi Dominguez is a former event planner and part-time graphic designer. She blogs at IShouldBeMoppingTheFloor.com where she tackles projects to turn her cookie-cutter home into something more exciting. A lot more exciting.