Got some leftover chicken breast from last night's rotisserie? Toss it with quinoa and balsamic vinaigrette for a fresh and lively lunch for the following day!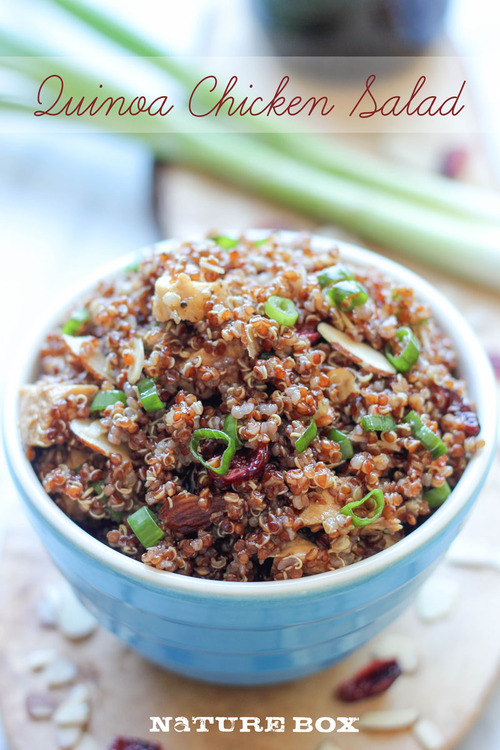 Serves: 4
Prep time: 10 minutes
Ingredients:
2 cups cooked red quinoa
8 ounces cooked chicken breast, diced
1/4 cup NatureBox Dried Cranberries
1/4 cup sliced almonds
2 scallions, thinly sliced
For the balsamic dressing:
1/4 cup olive oil
1/4 cup balsamic vinegar
2 cloves garlic, pressed
1 teaspoon Dijon mustard
1 tablespoon honey
Kosher salt
Freshly ground black pepper
Directions:
1.In a large bowl, combine quinoa, chicken, cranberries, almonds and scallions.
2. In a medium bowl, whisk together olive oil, balsamic vinegar, garlic, mustard, honey, salt and pepper, to taste. Stir into the salad and gently toss to combine. Serve immediately.
Still hungry? Try our other quinoa recipes!
Get more healthy ideas and delicious snacks by joining NatureBox. Enter coupon code NATURE for 25% off your first month subscription!
Chung-Ah, the author behind Damn Delicious, loves to take simple ingredients and transform them into sophisticated and elegant meals.