These 15-minute muffins are totally tasty with a soft, moist texture that's hard to beat! Fragrant lemon zest and fresh raspberries take center stage in this brunch favorite.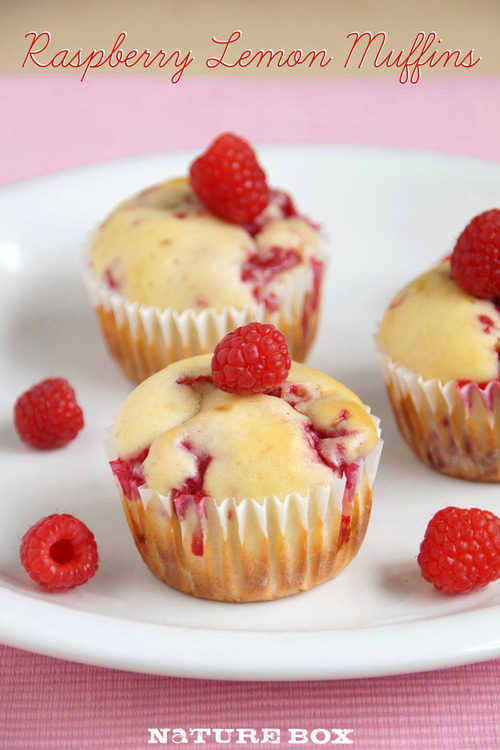 Makes: 12 muffins
Prep time: 15 minutes
Cook time: 15 minutes
Ingredients:
1-1/2 tablespoons lemon juice
1 teaspoon lemon zest
1 egg
2 tablespoons canola oil
1/2 cup nonfat plain yogurt
2/3 cup granulated sugar
1-1/2 cups all-purpose flour
2 teaspoons baking powder
1/4 teaspoon salt
1 cup fresh raspberries
Directions:
1. Preheat oven to 400 degrees F. Line a muffin pan with paper liners or grease with cooking spray.
2. Add lemon juice, lemon zest, egg, canola oil and yogurt to a mixing bowl and stir with a large spoon. Add the sugar and stir well.
3. In a separate bowl, add flour, baking powder and salt and whisk together. Add to the lemon-yogurt mixture, a little at a time, while mixing until the batter is well blended. Gently stir in the raspberries.
4. Fill the muffin tin with batter until 3/4 full. Bake until the tops are firm and slightly golden brown, about 15 minutes. Cool on a wire rack and serve.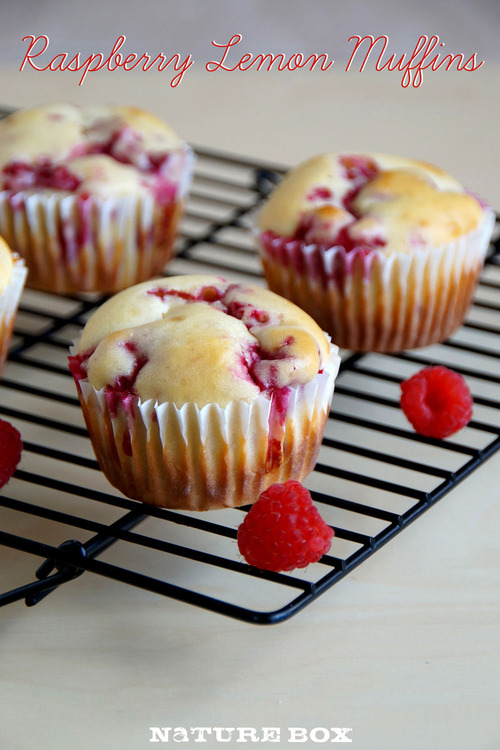 Got a sweet tooth? Try our other sweet treat recipes!
Get more healthy ideas and delicious snacks by joining NatureBox. Enter coupon code NATURE for 25% off your first month subscription!
Kristianne is the founder of My San Francisco Kitchen, where she shares everyday recipes that focus on cooking/baking from scratch.