Smoothie, milkshake, drink, batido – you can call this sweet 'n tart drink whatever you like. We'll be the first to admit that red raspberries and yellow mangoes make for a drink that's not the most flattering color… but it sure is delicious! Whip it up in no time and serve for a cool and refreshing snack.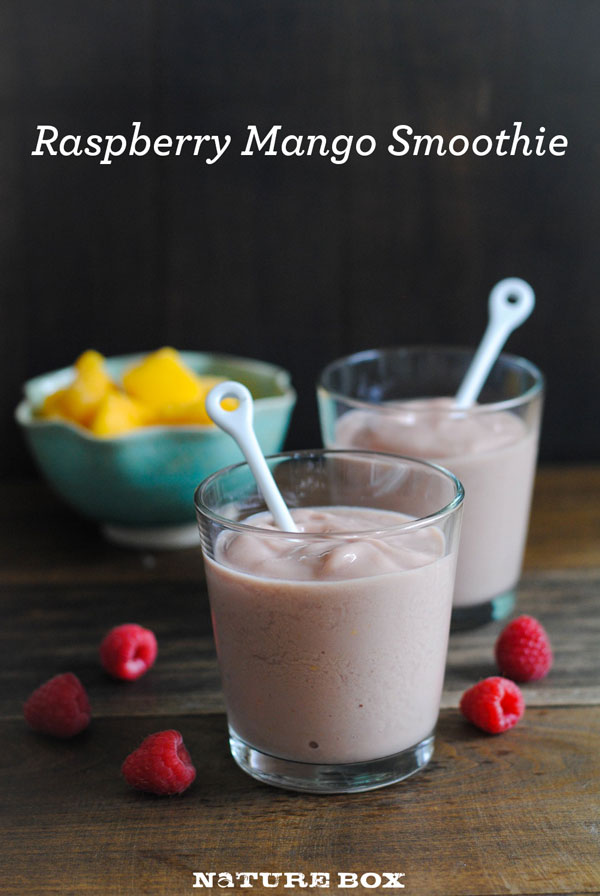 Serves: 2-3
Prep Time: 5 minutes
Ingredients:
1 cup raspberry sorbet
3/4 cup almond milk
3/4 cup frozen mango chunks
3/4 cup lowfat vanilla frozen yogurt
1 tablespoon agave nectar (optional)
Directions:
1. In blender, combine all ingredients and blend until smooth. Serve immediately.
Pics or it didn't happen! When you whip up this recipe, post it on Instagram or Facebook with the hashtag #natureboxrecipe so we can like and reshare it!
Want something to munch on with this? Check out our other snack recipes!
Get more healthy ideas and delicious snacks by joining NatureBox. Sign up today to get 50% off your first box!